The stairs for the Space Needle being opened for the first time to the public

Running/walking up 848 stairs to support Fred Hutch and Fred Hutch receives 100% of all donations raised.

A great father/son bonding opportunity

Exercise and charity:  love it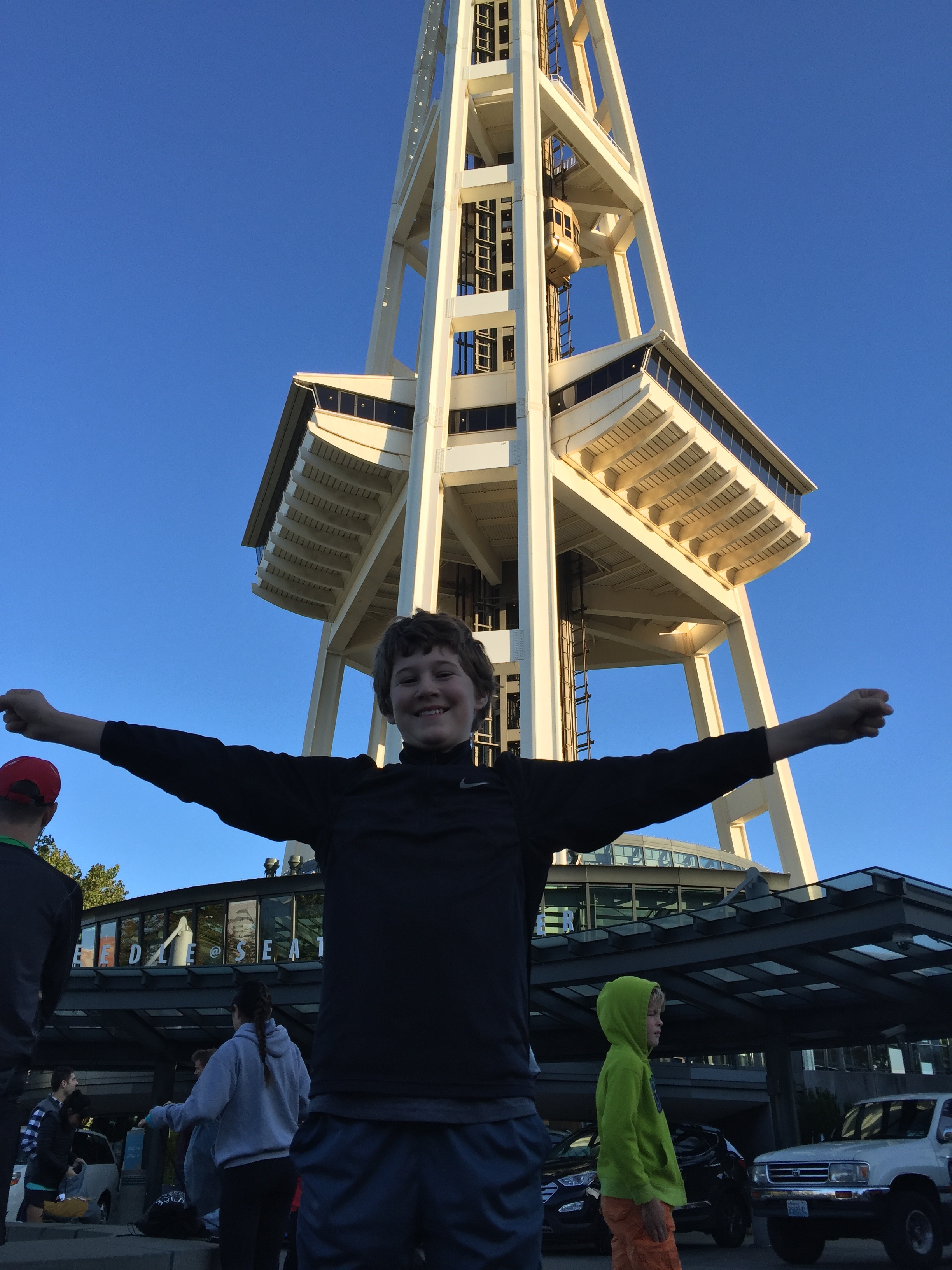 These were the initial reasons I signed my son (Jaxon) and myself up for the Base2Space event.  We did some training on stairs in the West Seattle area prior to the event and were able to (due to the generosity of my co-workers) raise over $1000.  This event took more of a personal turn for me though as my sister lost her battle with breast cancer 4 days prior to the event.  I thought numerous times of just bailing out on this event due to the circumstances but was so happy I didn't.  Each step was filled with different thoughts and emotions.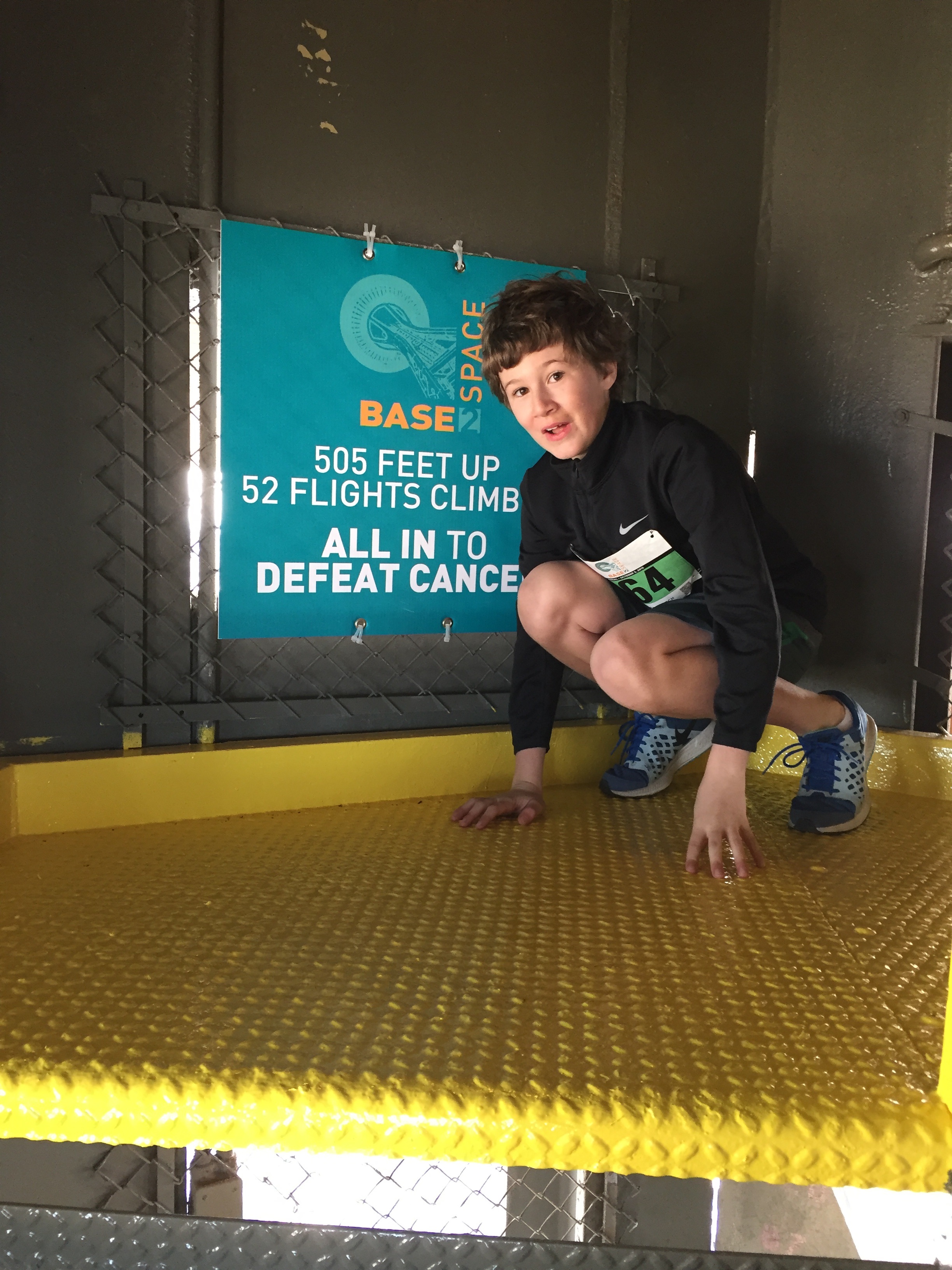 1 more step towards our goal

Beautiful views

My legs are on fire

The smile on my sons face as we reached the half way point

Thoughts of my sister and how she would have liked this

Thoughts of my other sister that I lost to this same disease in 1998

My legs are now really on fire

My sons smile turning to agony as we were up 75 flights and still had 16 more to go

Reaching the top: my son smiling and holding his medal, my sisters smiling down on us
I am really glad we followed through with this event.  It was quite an amazing experience on many levels, helps out a great cause and I can't wait until next year!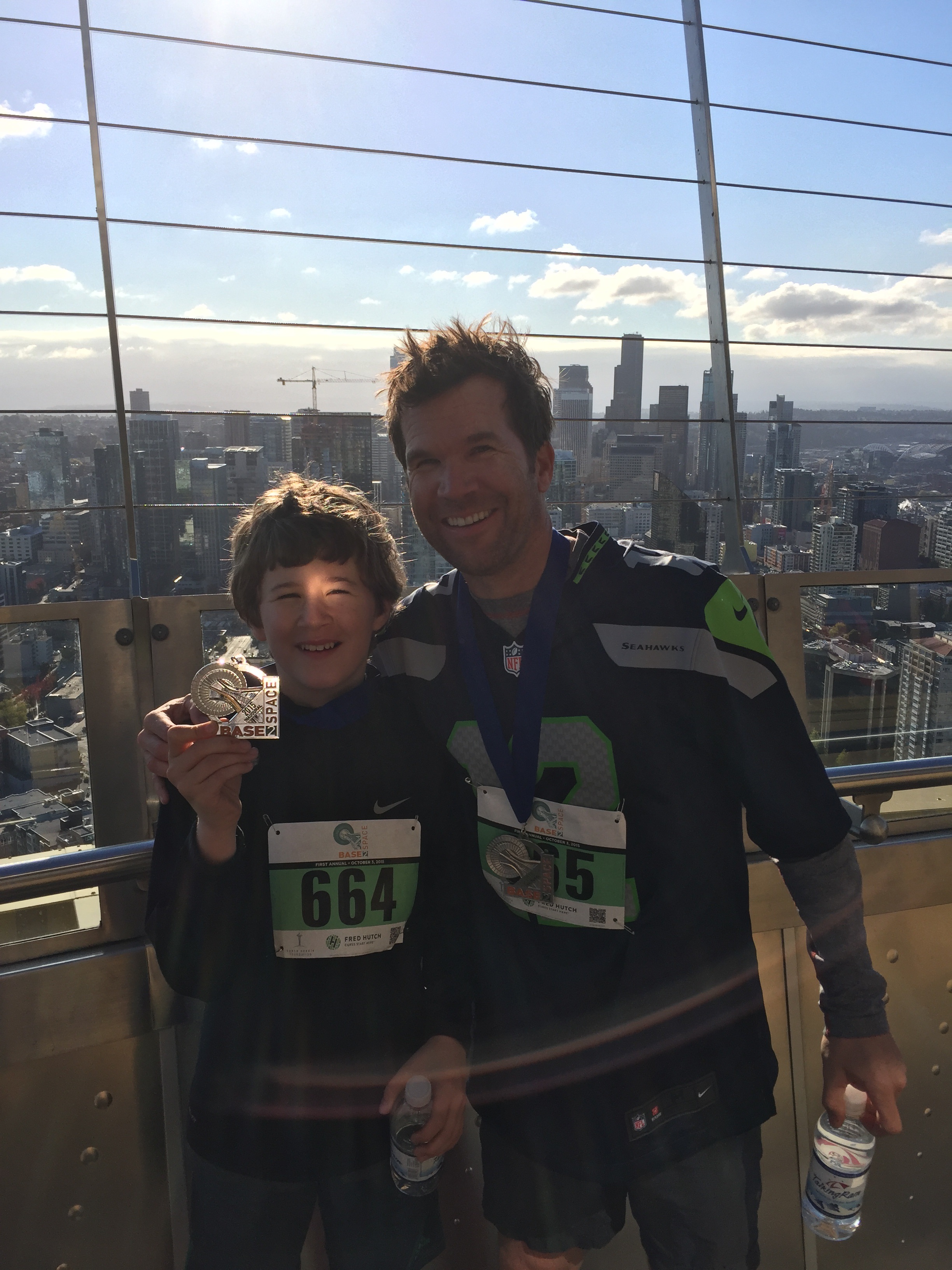 ---
See below to learn more about the Base2Space stair climb at Seattle's Space Needle that raised $500,000 to support lifesaving cancer research at Fred Hutch!
Base 2 Space
October 3, 2015 at 2:00pm
Space Needle 
400 Broad Street
Seattle, WA 98109
https://www.classy.org/seattle/events/base-2-space/e47982
Fred Hutchinson Cancer Research Center
1100 Fairview Ave. N.
Seattle, WA 98109
https://www.fredhutch.org/en.html