The Cause
The Big Brothers Big Sisters 4th Annual Companies for Kids Invitational was held on December 9, 2015, at Innisbrook Resort & Golf Club in Tampa Bay, Florida. Big Brothers Big Sisters of Tampa Bay has been connecting children with compassionate adult mentors for more than 50 years. The children BBBS work with are called 'Littles' and face the daily challenges of being raised in a single parent home. They may be currently raised by a single parent, grandparent, or have an incarcerated parent. Whatever the case, each child is paired with an adult mentor, called a 'Big'. The cost of each mentor-child pairing for a year is $1,250. This includes the volunteer background checks and training, as well as continuous staff support and coaching. Littles in the BBBS program have proven more likely to graduate to the next grade level and less likely to end up in the juvenile justice system. The Innisbrook Resort and suppliers donate all the goods, time, and support required to host the Companies for Kids Invitational, allowing all proceeds to go directly towards the BBBS. The money raised will allow BBBS to help more kids like Little Brother SirGiorgio have their very own Big.
John Taylor, PAC's Director of Sales in the Southeast, has been honored to attend this wonderful event the past three years through our partnership with HSN. This year, John Bartell and Bruce Johnson, our VP of Marketing and EVP of Operations, joined JT on the golf course. Vince Vaghela, HSN Quality Assurance Manager, joined them as their fourth player. HSN "is dedicated to empowering women and helping families in times of need". For more information on the many charities they support, see the HSN Cares page. PAC was invited by Bob Monti, EVP of Supply Chain for HSN to a special dinner as one of three suppliers to be recognized. We have been fortunate to serve as a sole source supplier to HSN for over 12 years now.
The Course
Event day began at 9 a.m. with registration and breakfast followed by 18 holes of golf on either the newly renovated Copperhead or Island Golf Courses.
Copperhead Course
Par 71 • 7,340 yards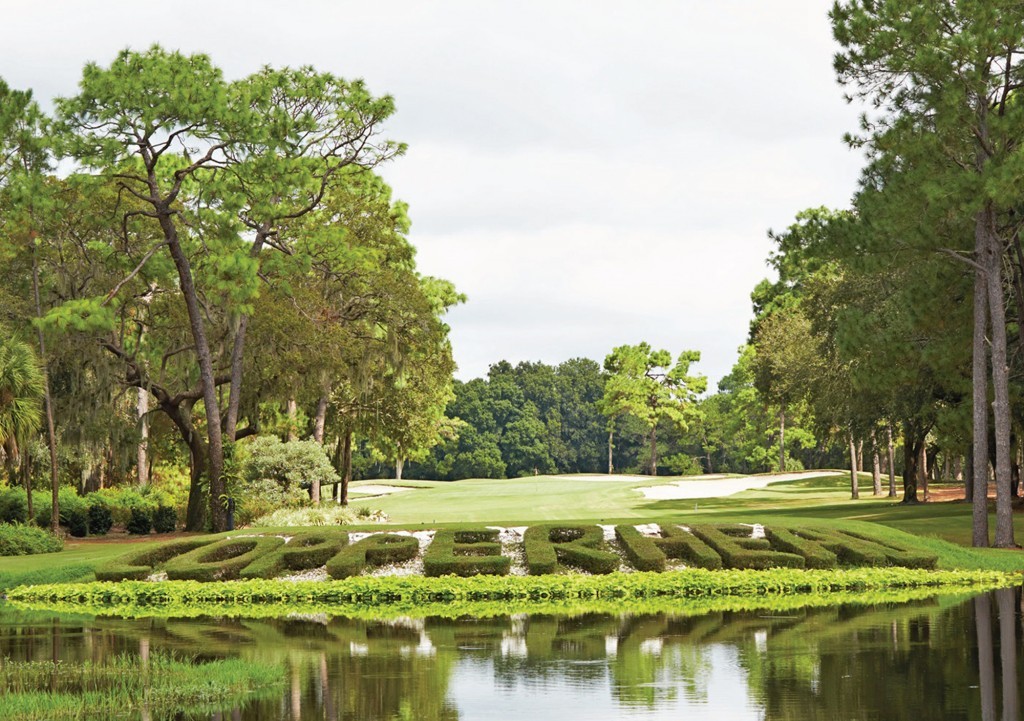 A favorite among PGA TOUR professionals, the Copperhead Course is the most recognizable of Innisbrook's four Tampa, Florida courses. Copperhead plays host to the world's greatest golfers during the PGA TOUR's annual visit to the resort for the Valspar Championship Presented by BB&T. Striking in beauty and challenge, the surrounding lakes and ponds are home to abundant wildlife, including fox squirrels, bald eagles, and alligators (as we'll see in a moment)!
Island Course
Par 72 • 7,310 yards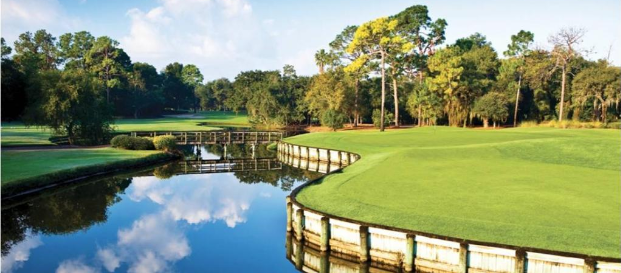 The newly renovated and lengthened Island Course is considered by many to be as equally demanding as Copperhead. The extraordinarily picturesque Island has played host to numerous U.S. Open qualifiers and NCAA Championships, and has also been ranked among the country's top 50 resort courses by Golf Digest. The LPGA selected the course as the site of the ISPS Handa Legends Tour Open Championship, proving that ladies appreciate Innisbrook's golfing experience as much as men.
The Unwelcome Visitor
Remember how we mentioned alligators earlier?? The guys had a visit from an alligator on the course Wednesday. JT actually had an unwelcome run-in with an alligator back when he lived in Florida. One nearly knocked him out of his canoe – scary! He has steered clear of them ever since. I certainly would as well.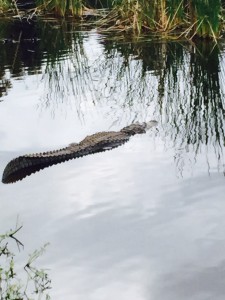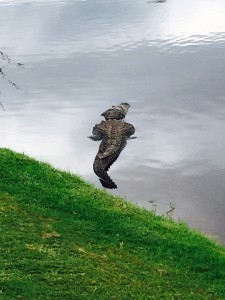 The PostGame
After the 18 holes of golf, participants enjoyed the closing ceremony and silent auction. HSN donated several items to be auctioned off. All items are displayed the day before and you can bid on them from your phone right up until the end of the day. JT was sadly not the highest bidder on any of the items, but it was a great end to a wonderful event for a charitable cause nonetheless.
To find out how you can support your local Big Brother Big Sisters, please visit www.bbbs.org today. Littles everywhere thank you for your support.