Cash in Transit & Loss Prevention
CASH IN TRANSIT & LOSS PREVENTION
DESIGNED FOR YOUR BUSINESS
The packaging that we manufacture reaches virtually all corners of the earth. Innovation and invention are as important as ever to our growth moving forward.
Protection Designed for your Shipments
PAC Worldwide's mailers are guaranteed to protect your product on its way to your customer, while putting your brand right in their hand!
Long-term Sustainability
PAC's poly and paperboard mailers are 100% recyclable. Eliminate the need for corrugated boxes, air filled pillows, or packaging peanuts and stop over packaging.
Exceptional Customer Support
The foundation of our company is all wrapped up in how we treat our customers. Our team is always available to offer support and answer questions about our products.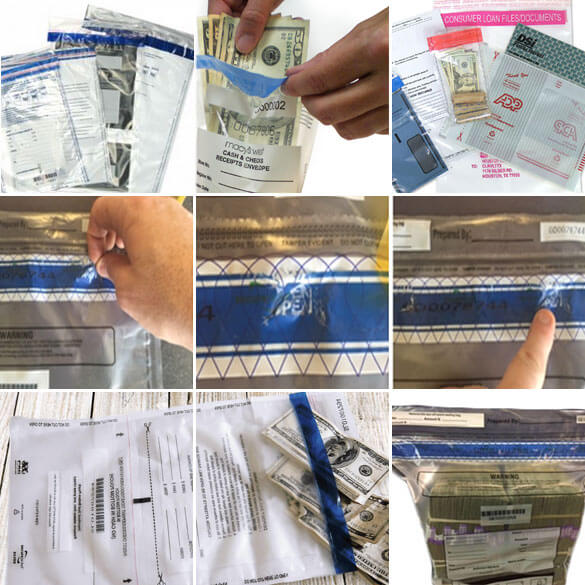 Are you challenged with loss, theft, tampering or shrink issues? Looking to increase cash processing efficiencies? Maybe you are seeking premium security depository bags, or are in need of a security bag that works with automation devices such as ATM's, Smartsafes and recyclers. Whatever you need, we have the solution to your cash packaging needs.
Fit Your Security Level and Budget
Our cash security bags are available in three levels of durable protection, so you can match the correct security level to the anticipated risk of potential loss.
Bronze: An economical line with moderately tamper-evident, fold-over closures that detect ambient temperature and mechanical tampering.
Silver: A mid-level line with in-line closures plus systems that visually reveal ambient, mechanical and freeze-based tampering attempts.
Gold: Our highest security level line, which includes systems that visually show ambient, mechanical, freeze-based, heat-based, and saliva/water-based tampering attempts.
In addition to our Securejacket security bag line, PAC offers an array of Security Products including security tapes, labels and seals that are ideal for a wide variety of purposes and security levels
DECREASE CARBON FOOTPRINT
All of PAC's poly and paperboard mailers are 100% recyclable. Eliminate the need for corrugated boxes, air filled pillows, packaging peanuts or crumpled kraft paper and stop over packaging. Not only will you decrease DIM weight costs by downsizing to mailers, but you will decrease your total carbon footprint as well. (click here for details)PAC's Dual Peel and Seal mailers allow customers to reseal and reuse the original packaging, for truly hassle free returns. This is ideal for any e-commerce merchant that wants to enhance the customer experience and add value. Reusable packaging reduces waste and is more environmentally friendly.
Decrease Shipping, Labor and Packaging Costs
Downsizing your packaging from a bulky box with void fill to a protective mailer can drastically decrease your customers DIM weight costs. PAC's low profile mailers also take up far less warehouse space than corrugated boxes.Our mailer's antistatic release liners and smooth interiors increase fulfillment speeds and decrease labor costs. We also offer wicketted mailers and automated packaging machines to further increase production speed.A self-sealing protective mailer is far easier and less expensive than a corrugated box with tape to secure the box and the void fill to keep the product in place and undamaged.