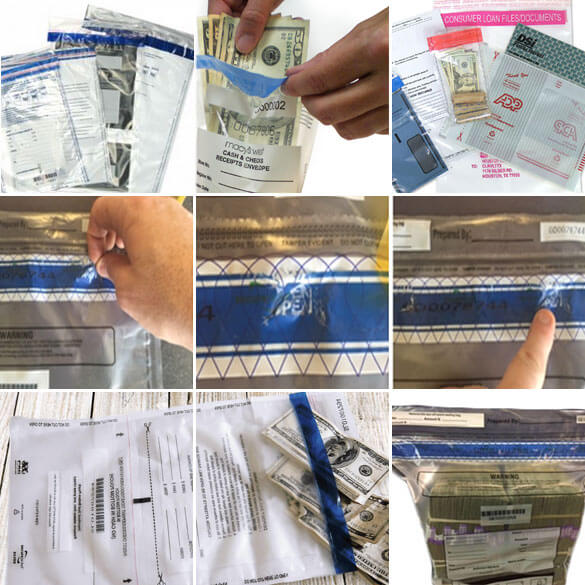 Your Security Solutions
Are you challenged with loss, theft, tampering or shrink issues? Looking to increase cash processing efficiencies? Maybe you are seeking premium security depository bags, or are in need of a security bag that works with automation devices such as ATM's, Smartsafes and recyclers. Whatever you need, we have the solution to your cash packaging needs.
Fit Your Security Level and Budget
Our cash security bags are available in three levels of durable protection, so you can match the correct security level to the anticipated risk of potential loss.
Bronze: An economical line with moderately tamper-evident, fold-over closures that detect ambient temperature and mechanical tampering.
Silver: A mid-level line with in-line closures plus systems that visually reveal ambient, mechanical and freeze-based tampering attempts.
Gold: Our highest security level line, which includes systems that visually show ambient, mechanical, freeze-based, heat-based, and saliva/water-based tampering attempts.
Other Security Products
In addition to our Securejacket security bag line, PAC offers an array of Security Products including security tapes, labels and seals that are ideal for a wide variety of purposes and security levels
Your Best Fit
Contact us for all of your security packaging needs