If you are in retail (online or offline), you are in the thick of the busy season and it just seems to be getting busier!
Things to think about today
Labor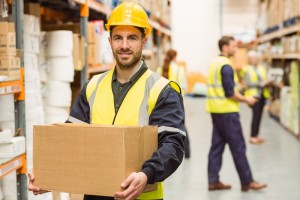 Companies are hiring tons of temporary labor for the holidays and fewer and fewer are working the registers in brick and mortar stores.  The sector with the biggest increase in holiday hiring in recent years has been transportation and warehousing, as more and more holiday shopping is done online," John A. Challenger, Challenger, Gray & Christmas's chief executive officer, said.
UPS will hire 95,000 seasonal workers to handle ecommerce holiday packages.
FedEx will hire 50,000 people for the holiday season.
Amazon will be hiring 120,000 seasonal workers.  This is a 20% increase over last year as the ecommerce giant continues to expand its footprint and put up new fulfillment centers
Macy's and Bloomindale's will bring on 83,000 seasonal associates to work in stores, call centers, DC's and online fulfillment centers.
Target will bring on 77,500 people to assist with the holiday rush.
Kohl's will hire more than 69,000 people.
PartyCity looks to add 35,000 workers.
JcPenney will hire 40,000 temporary workers to assist in stores and in DC's.
Walmart has not released numbers yet but hired 60,000 last year and with their new push into ecomm sales you have to imagine that number will climb this year.
Radial (an online and logistics firm) will hire 20,000 temporary workers to keep up with demand in its 26 distributions centers.
Finding a way to do things faster and more efficient is something I hear from many retail companies.  Many have planned ahead this year and have gone to automation, such as the PACjacket system.  Thus seeing increases in order output by upwards of 500%.  If you are an ecommerce company that has gone to automation this year, hopefully you are now dealing with less labor issues.  If you have not gone to automation, you may want to start looking at it shortly after getting through the busy season.
Things to think about tomorrow
Returns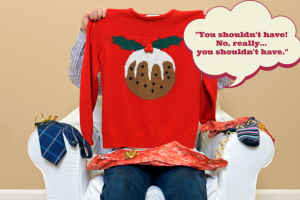 81% of consumers want a convenient returns policy that is hassle free with no return shipping cost (according to a study by UPS).  The National Retail Federation earlier this week published its annual holiday sales forecast, which predicts retail spending will jump 3.6 percent in November and December to a record $655.8 billion.  This can add up to a lot of returns before and after the holidays.  Looking for a way to make the return process a little easier, try returnable mailers with dual peel and seal features .
Things to think about in the near future
DIM weights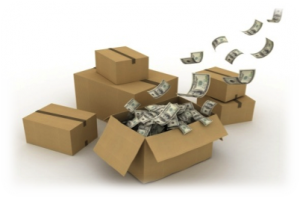 We have been hearing about and dealing with DIM weight issues since they went into effect almost 2 years ago.  These hit some ecomm merchants immediately, while others were grandfathered in and have just recently been feeling the DIM weight burn. Don't get too comfortable, as FEDEX has announced the divisor in the DIM weight formula will be changing from 166 to 139, effective January 2nd, 2017.  You have to think UPS will follow shortly.  What does this mean?  Increases in your shipping cost (both outgoing and returns).  Just another reason to look at getting out the box and into the bag and consulting PAC Worldwide's DIM weight calculator
I know it is the busy season and I have just added some things to your list, that maybe you have not had a chance to think about or deal with.  As your plate continues to get fuller, feel free to give us a shout.  With over 40 years in the business, we are happy to do some heavy lifting for you and take some of those things off of your plate.