The Marketing team here at PAC Worldwide (me included!) meets once a year for an annual Marketing Summit. We use this time to reflect back on our highs and lows of the previous year, and look forward to what we'll achieve in the coming year.
The location changes each time (kinda fun, right!?), and it was decided that we would hold our 2015 Marketing Summit in Phoenix, Arizona to celebrate the opening of our newest manufacturing facility!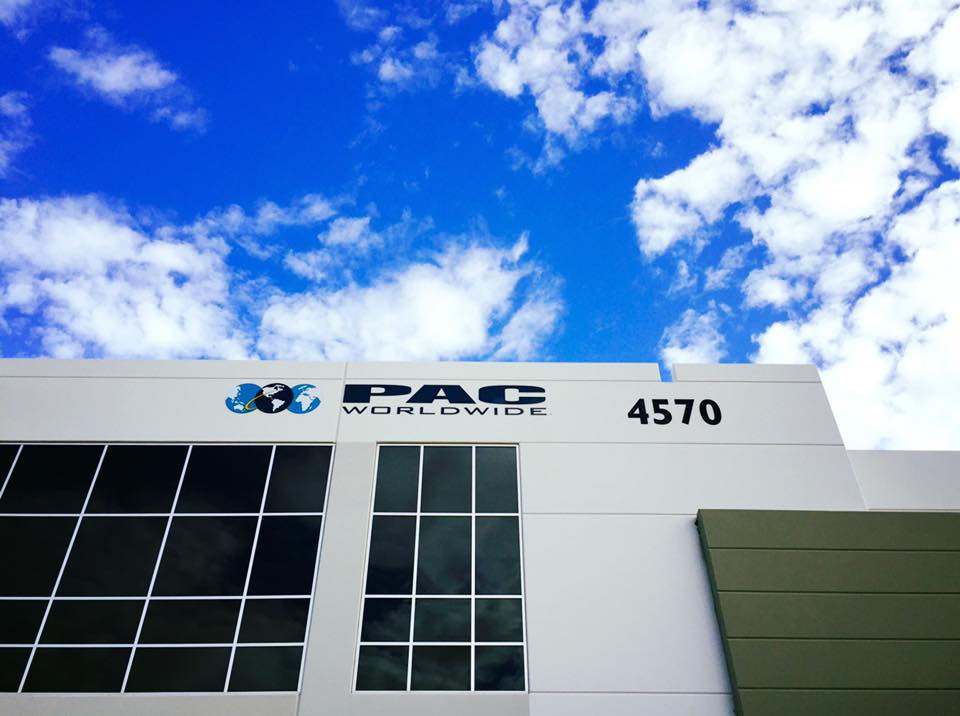 During our time in sunny Arizona, we toured the new facility, met our newest employees, brainstormed, met individually with our supervisor, and ate some delicious food – I highly recommend Mastro's City Hall in Scottsdale. But what felt most meaningful was our time spent volunteering at St. Mary's Food Bank Alliance. 
St. Mary's Food Bank – the Beginnings
St. Mary's was founded in 1967 by John van Hengel and Kenny Ramsey as the world's first food bank. While volunteering to serve dinner to the hungry at St. Vincent DePaul, John heard a mother stating that soup kitchens and grocery store dumpsters were the only way she could feed her children. That's when the idea of a food bank was born. St. Mary's Food Bank Alliance today is one of the largest food banks in the U.S. and continues fighting hunger in Arizona.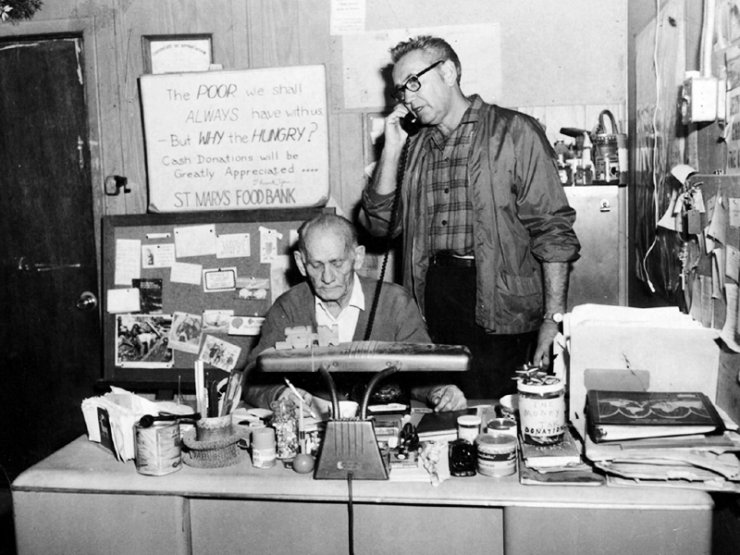 From 9am to 12pm on Wednesday, October 7th our team of 8 volunteers sorted food, filled grocery carts full of fresh food, and helped visitors out to their vehicles or even to the bus stop. We loaded their carts with carrots, apples, potatoes, chicken, bread, bagels, frozen chicken, bottles of water, and Emergency Food Boxes. Some individuals qualified for boxes with cheese – everyone wanted those boxes! I was blown away by the heart, dedication, and organization of the staff and volunteers at St. Mary's Knight Distribution Center. Because of them, the Food Bank is able to provide meals to thousands of individuals each and every day.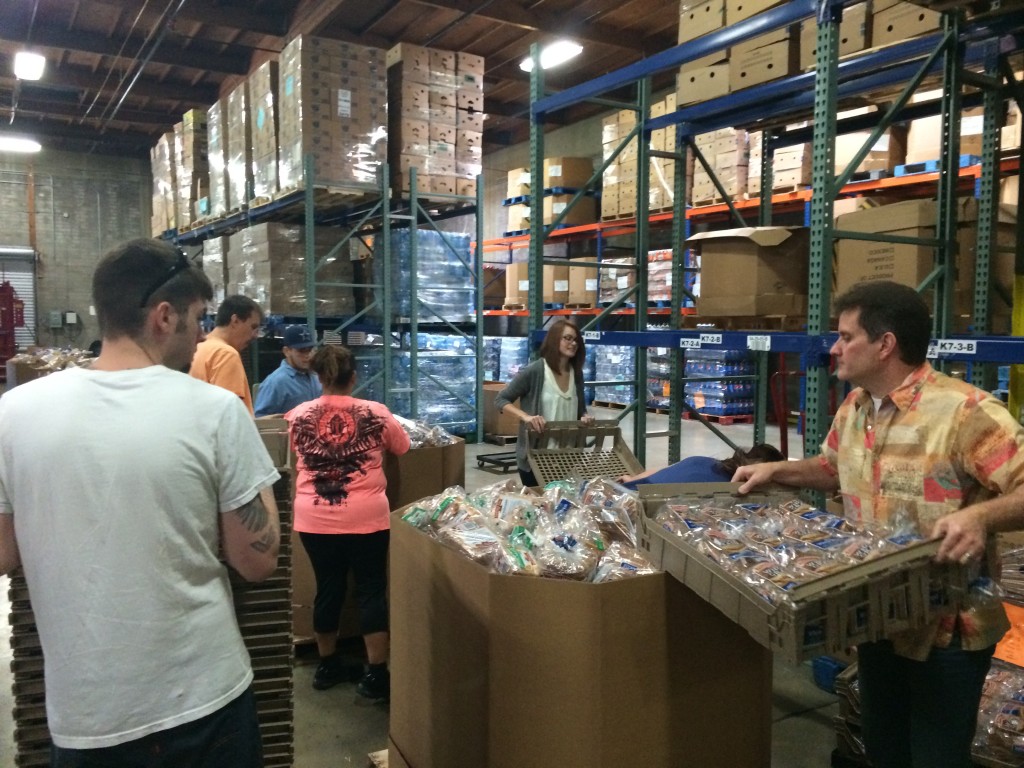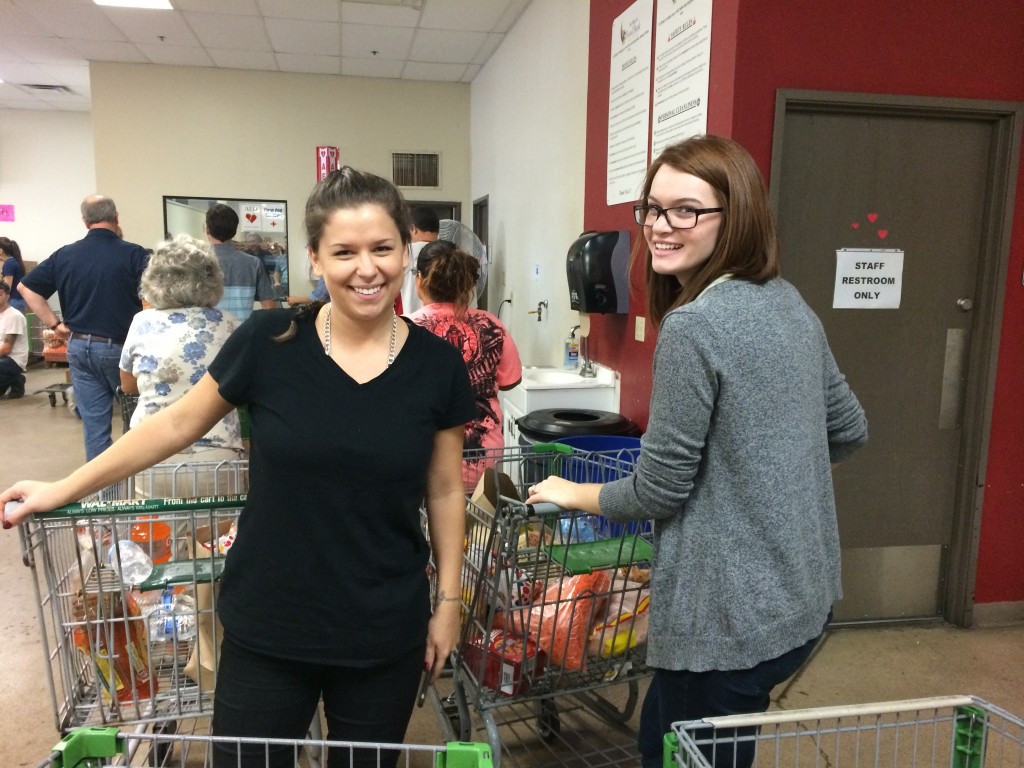 Our time at the Food Bank may have been short, but it reminded me that while donations are always greatly appreciated, they alone are not enough for great organizations like St. Mary's to continue. It's the hard work of caring people like Robert Murdock, who I had the wonderful pleasure of meeting, that help to make a difference. Robert  has been volunteering at SMFBA for almost 6 years and plans to continue to for as long as he can! He wouldn't tell me his real age cause you're only as old as you feel. 😉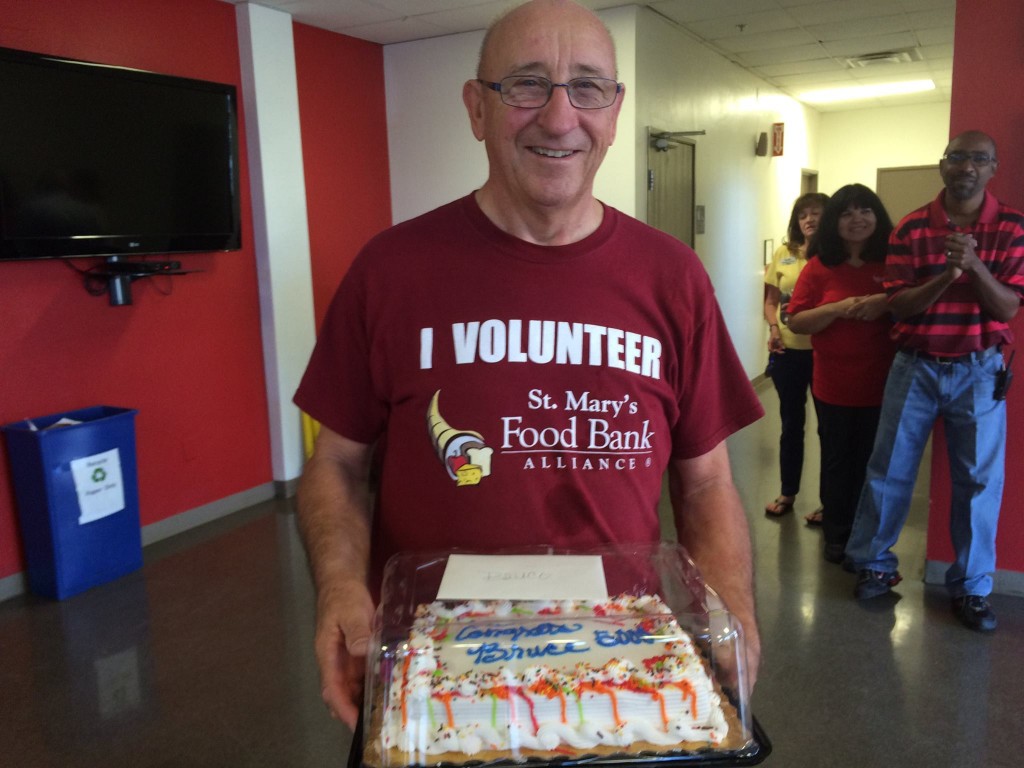 Are you in the greater Phoenix area and want to help feed the hungry? Click here to see the many ways in which you can get involved, from volunteering to hosting a food drive. Whether with your physical or financial resources, you can invest in your community and make a difference in the lives of others!