As demand grows for home delivery, many ecommerce businesses are feeling a pinch in a key area of operations – fulfillment. What starts as a pinch can quickly become a bottleneck that negatively affects revenue and customer satisfaction. And, because each link in the fulfillment chain is dependent on another, fixing a fulfillment bottleneck can be harder than it seems.  
Bottlenecks are caused by a combination of factors including but not limited to labor force fluctuation, materials shortages, lack of warehouse space, and/or a sharp increase in demand. In an unstable market, the cause of a bottleneck may change from one week to the next or many factors may be in play at once.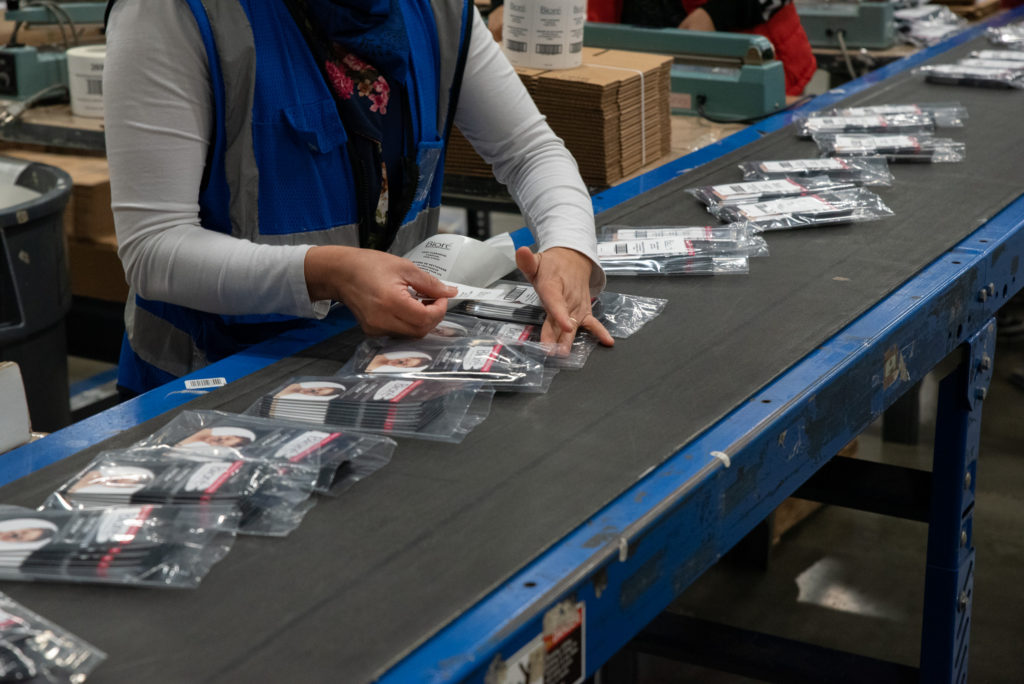 It is these sorts of challenges that have motivated many ecommerce businesses to engage with a contract packaging service provider to handle fulfillment. Contract packaging is a service provided by companies that are set up to handle a wide variety of fulfillment and packaging needs. Contract packaging companies handle fulfillment for multiple companies and therefore have large-scale resources and knowledge to quickly respond to changing market factors.  
Businesses who engage with a contract packaging provider spend less time dealing with the hassles of hiring a labor force, training employees, and maintaining appropriate warehouse space. If product types or sizes change at an in-house fulfillment center the business may be left with unused stock in packaging materials. A contract packaging provider can quickly adapt to new products and produce samples sizes or special short-run promotional packaging.  
Of course, it's not always an easy decision to hand over a large portion of operations to an outside company. That's why it is important to find a packaging service partner with a good track record and happy customers. Only partner with a company that offers high-quality packaging materials, knowledgeable employees, and solutions for a wide range of fulfillment challenges. Packaging specialists should maximize fulfillment efficiencies, by right-sizing and optimizing materials to reduce DIM weight costs and pass those savings along to you.  
When it comes down to it, running a successful ecommerce business is dependent on shipping product and making your customers happy. When fulfillment challenges arise, partnering with a trusted contract packaging service can help businesses do both.