Product packaging is, needless to say, an enormous and ever-growing industry. Browsing online you'll find countless examples of truly striking product packaging (Pinterest is my favorite for this). The kind that makes you think, "I have to buy that!" That is the point after all, right? Every brand is desperate to separate their product from the competition. We want it to jump off the shelf, screaming "I'm unique! Buy me." Product Packaging is essentially an advertisement aimed at increasing the chances of your product being selected. But the advertisement doesn't have to be limited to the immediate packaging containing the product.
Outer Packaging
According to the US Government Publishing Office, "Outer packaging means the outermost enclosure of a composite or combination packaging together with any absorbent materials, cushioning and any other components necessary to contain and protect inner receptacles or inner packagings."  49 CFR 171.8 (10-1-2010 Edition)
Your outer packaging should do its job to adequately protect your product during transit, but it should also be an extension of your branding. Which of the packages below would you rather receive in the mail?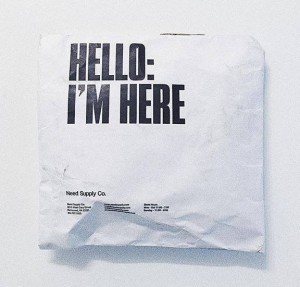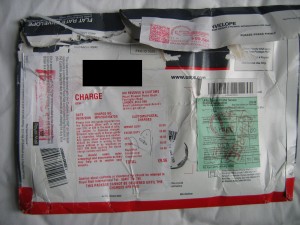 Granted, the Need Supply Co. paper mailer on the left did get crinkled in the mail (a flat poly mailer would look much better!) and the USPS mailer on the right is more beat up than usual, but you get the point. Branded mailers not only look better, but make a lasting impression on your customer.
What does your outer packaging look like?
When someone buys your product at a retail storefront, you have little control over the buyer experience once they've selected your product from the shelf. You typically don't know their name, how they paid, or their contact info. However, when they purchase online, you have a chance to directly interact with that customer. You'll continue to communicate with them after the point of purchase. In fact, they expect you to! After they place the order, they'll wait to receive a confirmation email. They'll likely also expect a notification once their order has shipped. The experience they have with you AFTER the point of purchase is just as important as their experience leading up to the purchase, as this is a huge determining factor of whether they will likely buy your product again. So when their order arrives at their door, don't let it look like the crinkled USPS mailer on the right… Make it stand out!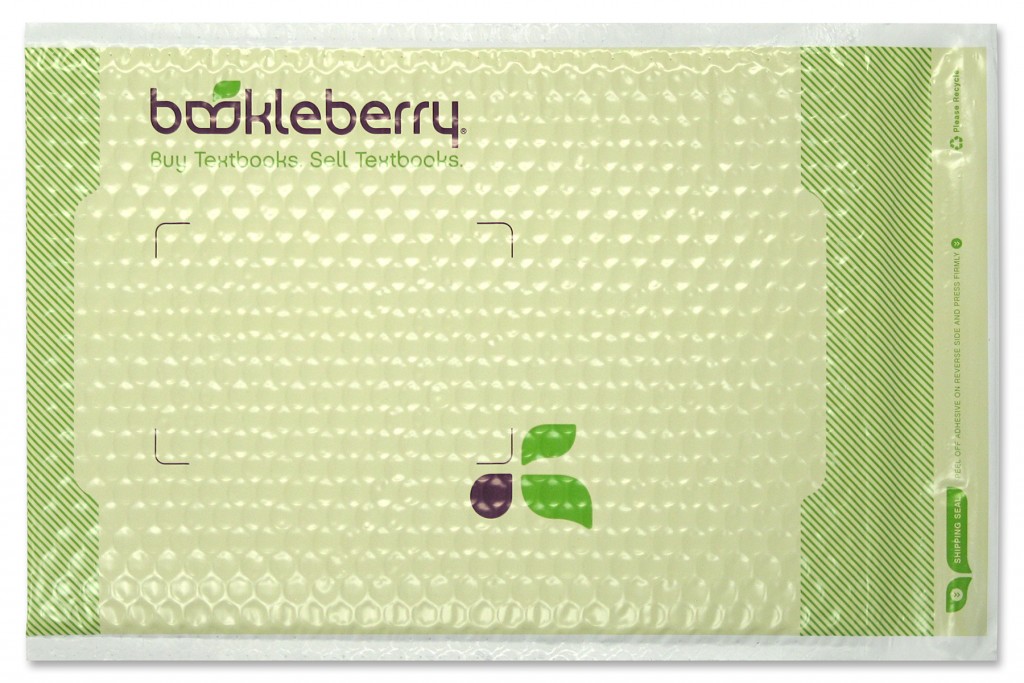 How to Make Your Product Stand Out
First impressions generally take about 7 seconds and will heavily influence all subsequent decisions made. Packaging is an obvious major influencer of these first impressions. Seven seconds is typically not enough time to open a package and be exposed to other inputs of information about your product. Your customer will quickly begin to make judgments not only about your brand, but your product's quality. In fact, a third of all product decision making is based on packaging, along with personal preferences. Don't take my word for it? Take a look at the handy infographic provided by The Paper Worker below. They demonstrate how typography, color, and icons affect the buying process, and why packaging design deserves special attention. Custom branded outer packaging such as poly mailers and poly bubble mailers, when done right, can connect with your consumer and keep them coming back. All of our poly and paperboard mailers are 100% recyclable, so be sure to communicate that recyclability in your package print design. Not sure how to recycle plastic mailers? Take a look back at our "How to Properly Recycle Poly Mailers – Yes, you actually can!" post.