Did you celebrate "National Returns Day" last week by shipping back that awful Christmas sweater your grandma Jo got you? Online sales are steadily on the rise. What's not to love about shopping in your PJs or on your phone while riding the bus home from work? The convenience and ability to compare prices are indisputable, but online shopping has also resulted in more returns – 3x more to be exact.
Increase in Online Holiday Shopping
Have you experienced the kind of Black Friday shopping where you stand in a long line trying to score the best deal on the latest gadget you just had to have? A few years ago I stood in a line that wrapped around the outside of the Best Buy building in freezing temperatures just to buy a TV. That is fortunately no longer the case. While 102 million people shopped in a physical store Thanksgiving weekend, 103 million chose to shop online from the comfort of their homes or even on their phones. Online sales for the 5 days between Thanksgiving and Cyber Monday grew 17% this year to $11.11 billion. Black Friday and Cyber Monday consecutively broke the record for the largest online sales day in history with $2.74 billion and $3.07 billion respectively. Let me say that again – Largest Online Sales Day in History!! Tamara Gaffney, principal analyst for Adobe Sales Index said, "Online traffic was so astronomical that several retailers experienced temporary outages and slow checkouts, but that didn't stall consumer spending." Online shopping is here to stay and frankly, I couldn't be happier.
[bctt tweet="Online sales for the 5 days between Thanksgiving and Cyber Monday grew 17% this year to $11.11 billion."]
Record-breaking Online Sales = Unprecedented Shipping Demands
According to research firm Forrester, online sales now account for 10% of all shopping and 15% during the holidays. Aside from the larger box stores able to offer in-store pickup, every other one of those orders must now be shipped. FedEx and UPS delivered a combined 947 million packages between Black Friday and Christmas Eve, up 8% from last holiday season. Add in USPS and we're talking 1.5 billion packages this holiday season. That's an average of nearly 5 packages per person in the U.S. FedEx, UPS, and USPS all experience a massive influx of packages to be delivered during the holidays every year and must take the necessary measures to meet the demand. USPS' busiest day of the year is Monday, December 21st. They delivered more than 30 million packages in a single day, and UPS delivered 36 million packages the following day. That's all well and good you're thinking. The delivery companies are under stress, but making more money. Your packages get delivered and life goes on. But what happens when the size small sweatshirt you ordered for your mom shows up in the mail and it fits more like an extra large!? Tell her to fill it out? Of course not. You return it. Internet purchases are 3x more likely to be returned than purchases made in a physical store. That means 30% of all online orders are returned and must be shipped yet again. That's especially true for apparel and accessories purchases.
January 6th is another time-honored holiday tradition – National Returns Day! UPS shipped more than 1 million packages back to retailers last Wednesday. More than $20 billion worth of online purchases will be returned this year, according to Customer Growth Partners. Returns are costly. They involve not only the cost of the merchandise but also the cost of return shipping, repackaging the item when necessary, and man-hours to restock or reshelve the item if it happens to still be in season. Out of season or damaged items are oftentimes sent to liquidation centers to be sold at discounted prices. That's quite the financial and time-consuming burden placed on online retailers. Some have responded by tightening their return policy or charging for return shipping. However, the vast majority (80%) of all retailers chose to offer free shipping on returns over the holidays. Why is that, you ask?
The Importance of an Easy Return Process
In order to win customers, e-tailers must make the entire sales process a smooth one. We want to go from browsing our options to placing our order, receiving the shipment, and returning our purchase, if necessary, with ease. Offering fast and free shipping in both directions is key to gaining customer loyalty. While 85% of consumers say they would not buy from a company that makes the return process difficult (me included!), 95% say they would buy from a company again if the return process was simple. And the numbers back it up. E-commerce sites that charge their customers for returns see sales from those customers drop 74 – 100% of the time. On the other hand, e-commerce sites that offer free returns see a 58 – 357% increase in sales over the next 2 years for those customers that have made a return. That's a HUGE upside.
Dual Peel-N-Seal Mailers
It's clear that making returns easy for customers can help retailers boost sales, but they're in need of ways to reduce associated costs. The most returned online purchases are apparel and accessories, which can typically be shipped in a flat poly mailer or poly bubble mailer versus a bulky cardboard box. Poly mailers are not only less expensive to ship, but they can have a dual peel-n-seal added to the opening as in the mailer pictured below: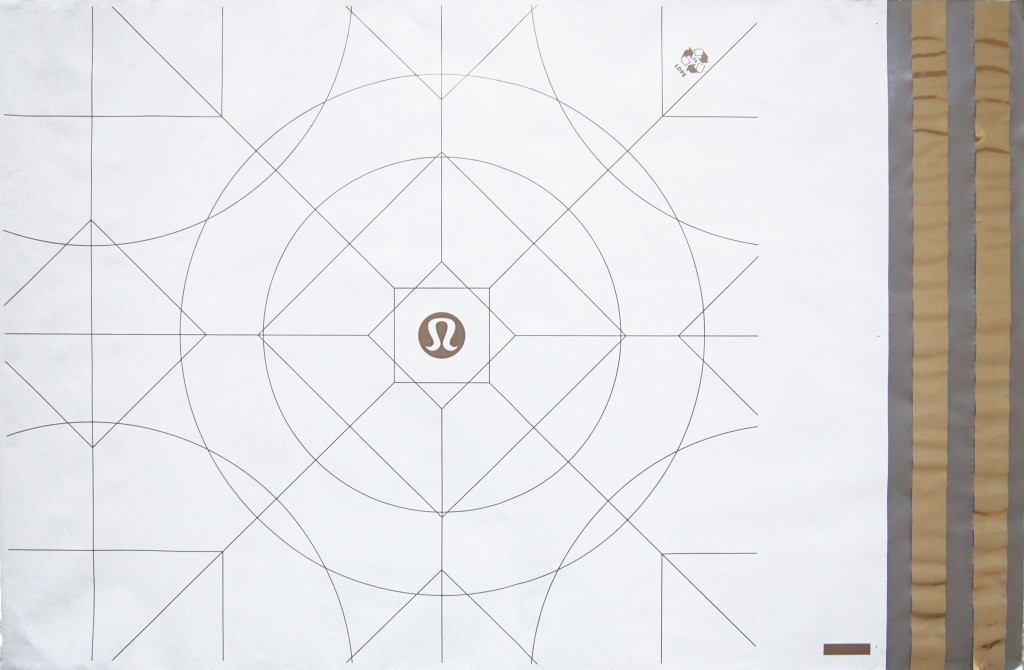 This dual peel-n-seal feature allows the items to be shipped securely to the customer and returned in the same packaging if a return is required. The order fulfillment team tears off the first anti-stat release liner, folds down the flap and secures the glue strip firmly in place. Once the customer receives the package, they use the perforation line to tear open the mailer leaving the rest of the package safely intact. If they wish to return one or more of the items, the customer simply places the unwanted items back in the bag, tears off the second anti-stat release liner, folds down the flap to secure the second glue strip and sends the mailer on its way. Easy as that! This process cuts shipping costs, makes the return process quick and easy, and reduces waste. A win-win-win.
For more information on e-commerce holiday shopping and returns, see my infographic below:

Sources:
https://www.fool.com/investing/general/2015/12/26/many-happy-returns-the-dark-side-of-christmas-sale.aspx 
https://www.comscore.com/Insights/Press-Releases/2015/12/Cyber-Monday-Surpasses-3-Billion-in-Total-Digital-Sales-to-Rank-as-Heaviest-US-Online-Spending-Day-in-History
https://www.internetretailer.com/2015/12/28/holiday-e-commerce-sales-surge-20
https://www.internetretailer.com/2015/12/01/online-sales-surpass-3-billion-cyber-monday
https://www.houstonchronicle.com/business/retail/article/Surge-in-online-shopping-meant-more-packages-to-6738772.php
https://www.internetretailer.com/2015/12/31/ringing-new-year-rush-online-returns?utm_source=IRN&utm_medium=Email&utm_campaign=IRN2015
https://www.comscore.com/Insights/Press-Releases/2016/1/Final-2015-Desktop-Online-Holiday-Sales-Reach-56-Billion-Up-6-Percent-vs-Year-Ago