Opening Child Resistant Pouches
To Open
Pull apart top of bag to reveal two green lines. Locate tab and pull towards opposite side of bag.
To Close
Press firmly to re-close.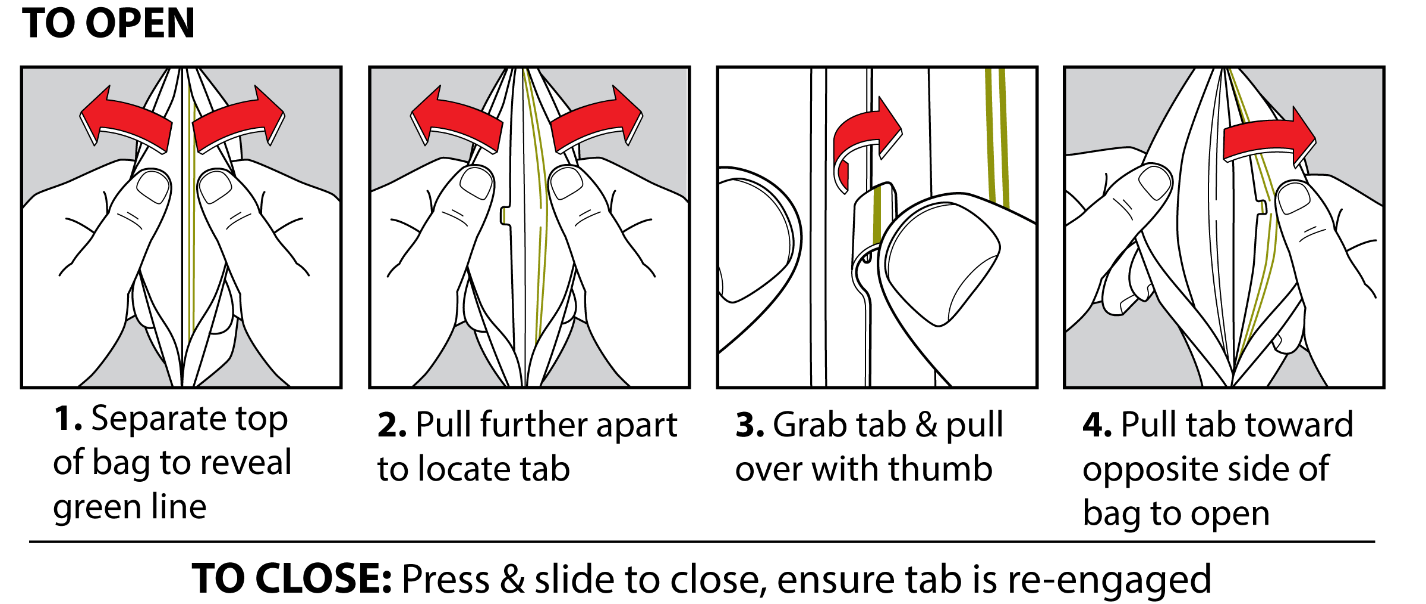 Packaging Reminders
After filling, firmly press zipper profile until completely closed to ensure child-resistant zipper is engaged along the full profile for optimum function.
After closing, heat seal above tear notches for tamper evidence (note: heat sealing below tear notches will result in unintended opening of the package, disrupting the bag function).
Download a PDF version of these instructions, here. 
Questions? Contact your local representative or call 1-866-500-8440.