Here at PAC Worldwide, we pride ourselves on being forward thinkers to anticipate what comes next and consistently find ways to be a better resource for our customers. We knew a refreshed website experience was due and are thrilled to announce that pac.com officially has a new look! There is a lot to see and we are excited to share about our new bells and whistles.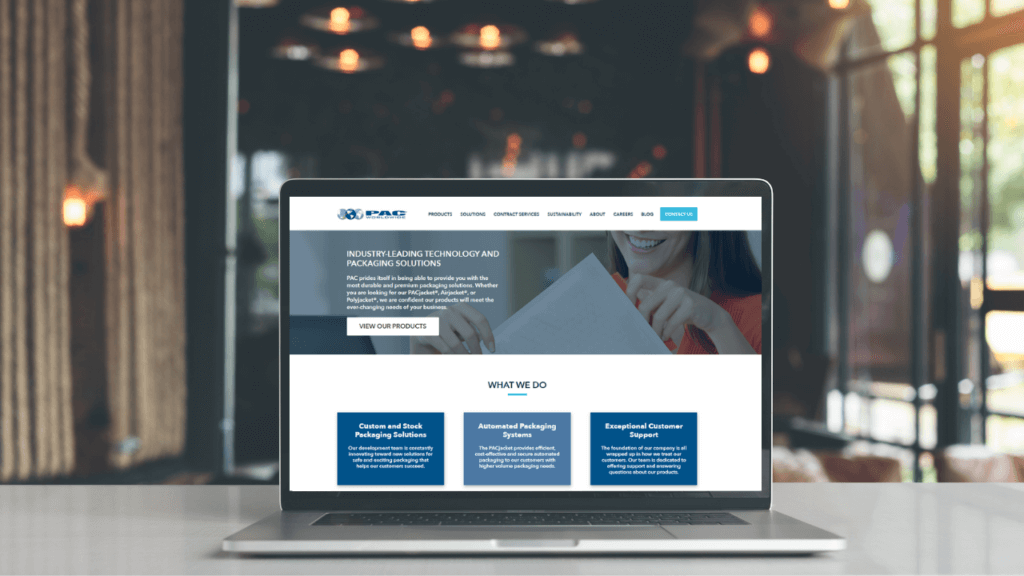 Providing Products That Protect
As a premium packaging provider for 45 years, we know that what matters most is providing quality product that fits your business' needs. With our newly designed product pages, we aim to provide you with everything you need to know that our product is the best quality and able to fit your size and design needs – no matter what. Looking for specific details? Our exceptional customer support team will walk with you through your order to make sure that we are not only providing you with product but helping your business reduce costs, meet your internal sustainability initiatives and ensure your order arrives with outstanding quality.
Browse all of our products here.
We Solve Problems
If you're looking to dive deeper into cutting costs or sourcing the right packaging for your product we have a refreshed blog that helps you navigate via topic to find resources quickly. Looking for information based on your industry vertical? Browse our industry solutions spanning everything from e-commerce to distribution and couriers.
Just need pricing? Learn more about our process and how we establish our wholesale pricing with our newly released information.
Sustainability Made Easy
Sourcing sustainable packaging shouldn't cause a headache! Here are PAC we take sustainability seriously and have re-vamped our site to provide you with the tools your business needs to understand what is right for your business. With our range of recyclable mailers, we are dedicated to helping your business meet its sustainability objectives. Still have a question? Connect with our sustainability experts directly!
View our sustainable products and learn more about how PAC is meeting its own sustainability goals here.
Whether you're new to our site or a long-time visitor we hope our new look allows for you to find what you need. Thank you for stopping by!