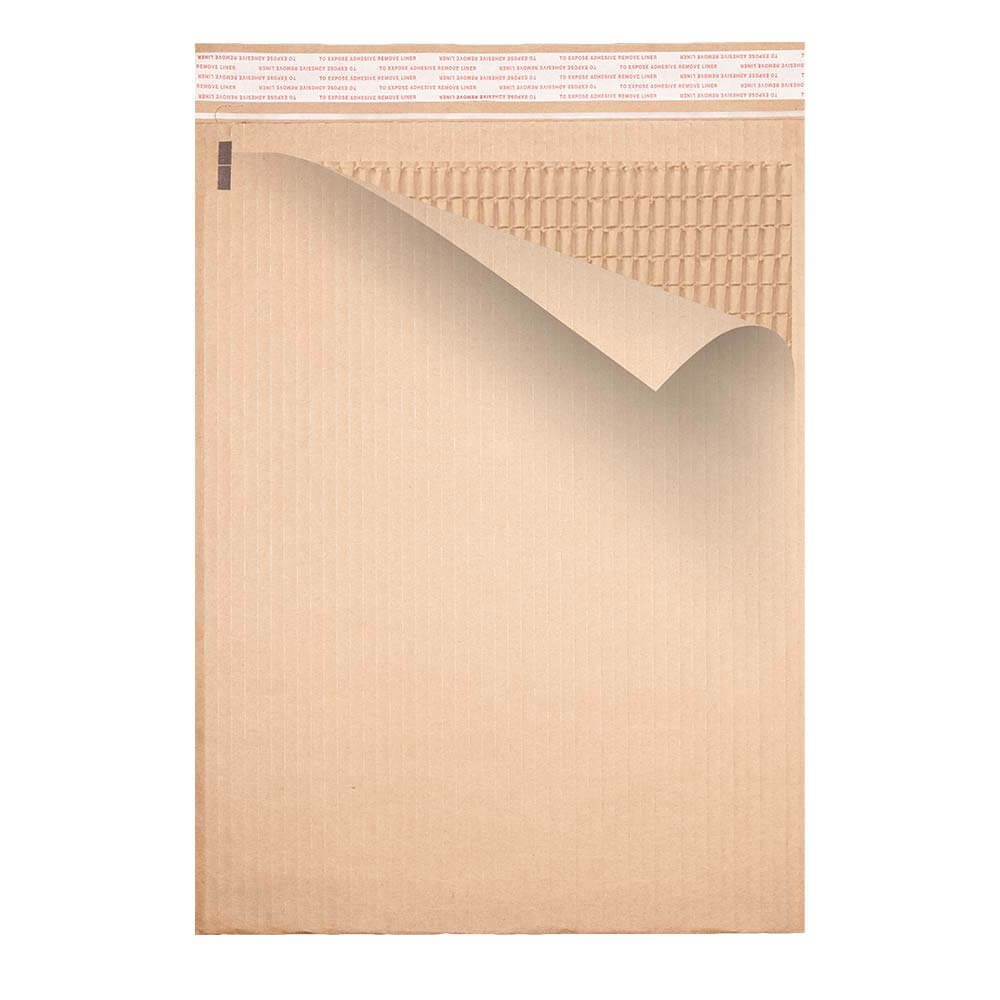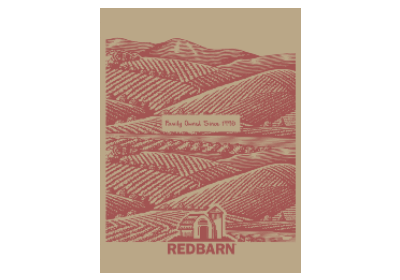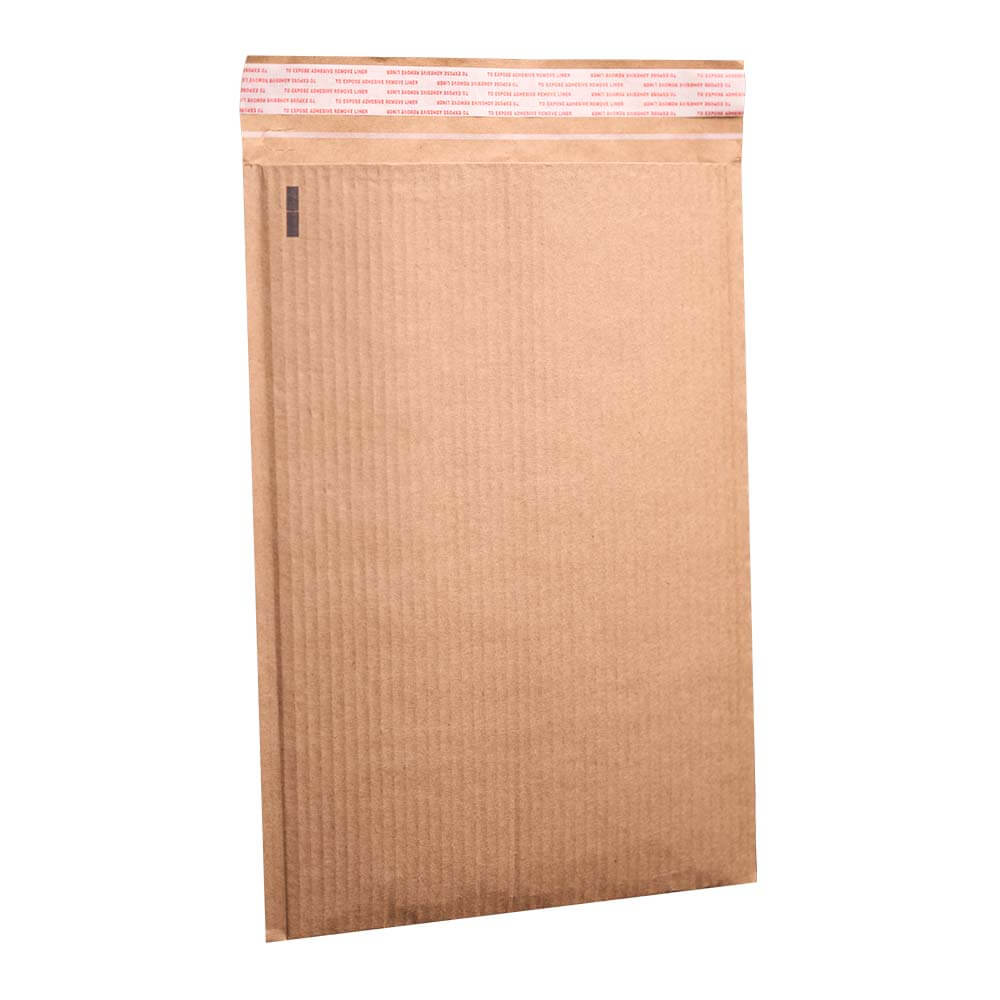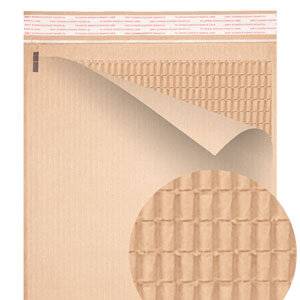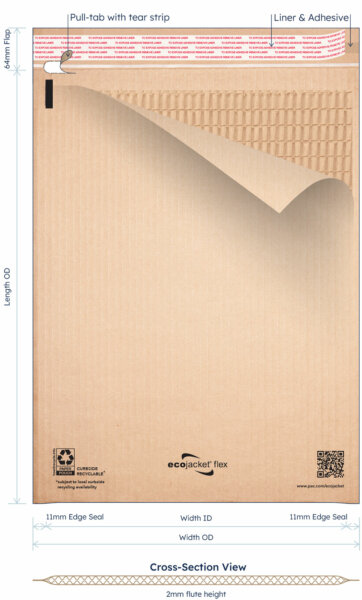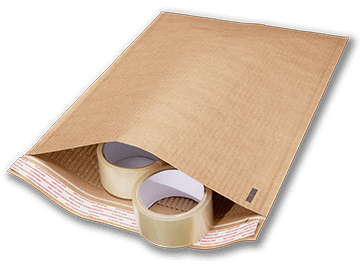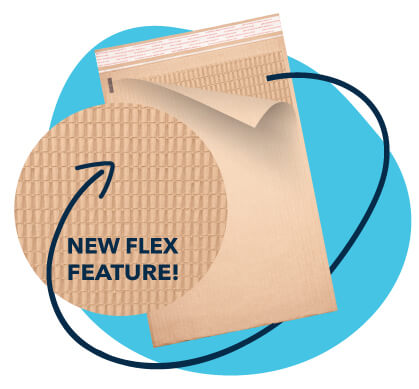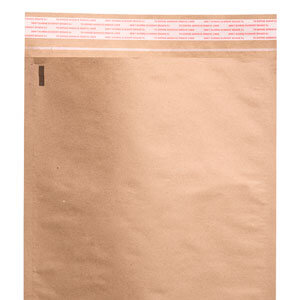 Fully Curbside Recyclable Paper Mailer
Ecojacket®, the shipping solution with the environment in mind.
The Ecojacket Flex mailer features a self-adhesive, tamper-evident peel and seal strip for easy removal and a simple packaging process.

The opening system is just as easy, featuring a pull tab that allows the package to be opened quickly without affecting the integrity of the mailer itself.

Our unique, eco-friendly Ecojacket Flex mailers include lightweight, durable paper padding made from curbside recyclable, natural kraft paper.

The paper is bonded to a sliced fluted interior paper for efficient cushioning and works as a great alternative to boxes and plastic mailers.

The Ecojacket Flex is constructed with side pouch heat seals and a bottom flap for bursting security and maximum protection.
Ecojacket Product Details
To order pallets or truckloads of mailers,
Request a Quote
and a member of our team will contact you. To order by the case,
click here
Curbside Recyclability
PAC responded to your needs with the Ecojacket mailer. This curbside recyclable mailer gives you more options, more flexibility, and more control over environmental impact than ever before.
Wholesale Pricing
Ecojacket paper mailers are available in industry standard sizes. Low minimum quantities for stock mailers allow you to save money by only ordering what you need.
Strength & Security
Sustainability doesn't come at the expense of strength and security. Ecojacket has passed rigorous drop and puncture tests and has aced the Fiber Board Association of America's Repulpability Testing Protocol.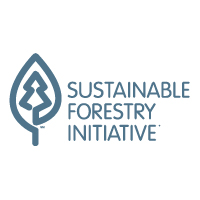 Approved by the How2Recycle program, an all-paper padded mailer made of natural kraft paper bonded to cut/scored fluted interior paper.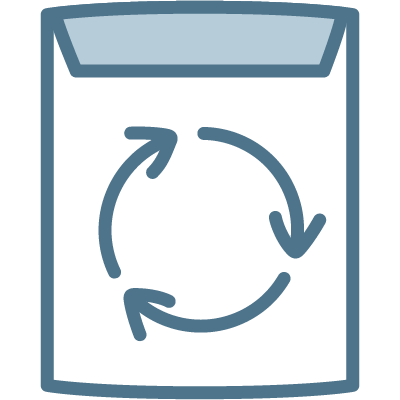 All of PAC's poly and paperboard mailers are recyclable. PAC's Dual Peel and Seal mailers allow customers to reseal and reuse the original packaging, for truly hassle-free returns. Reusable packaging reduces waste and is more environmentally friendly.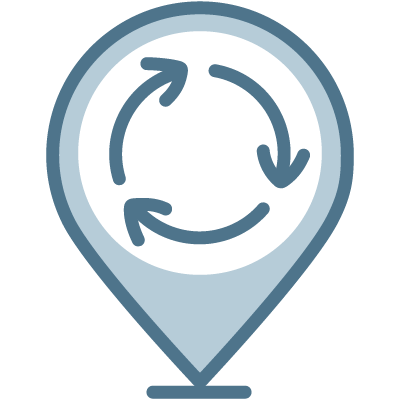 Local retail stores and recycling centers provide collection bins for recycling HDPE (#2) and LDPE (#4) poly and poly bubble mailers. Check locally for your region's specific regulations. Visit plasticfilmrecycling.org to locate the store nearest to you.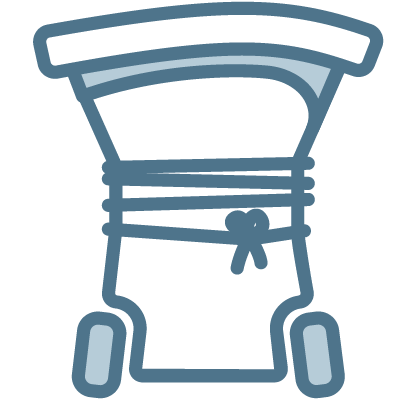 Ecojacket mailers eliminate the need for corrugated boxes, air-filled pillows, or packaging peanuts. They are an ideal alternative to box and void fill packaging which reduces waste and saves shipping cost.
ENHANCE YOUR IMAGE WITH CUSTOMIZABLE RECYCLABLE PAPER MAILERS
Showcase your brand and make a lasting impression with our custom printing. We can print even the most complex designs with our six-color printing process. Custom sizes are available.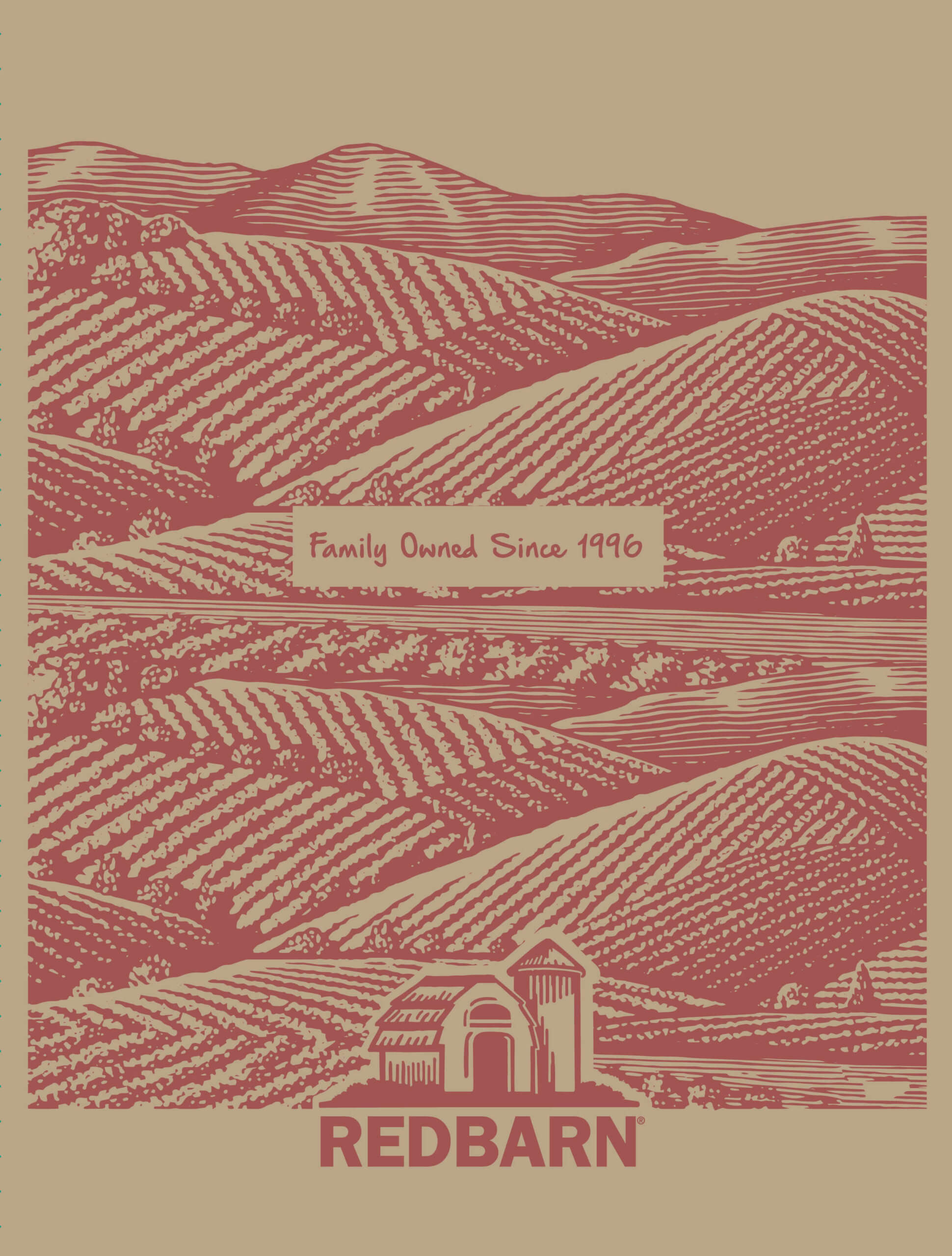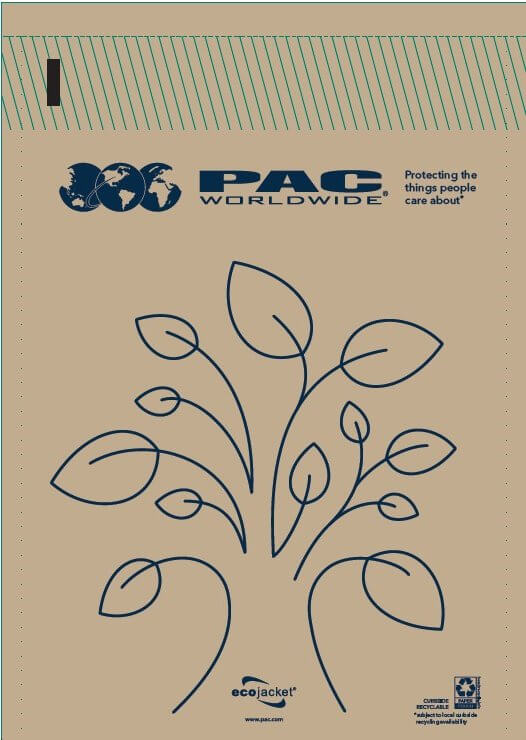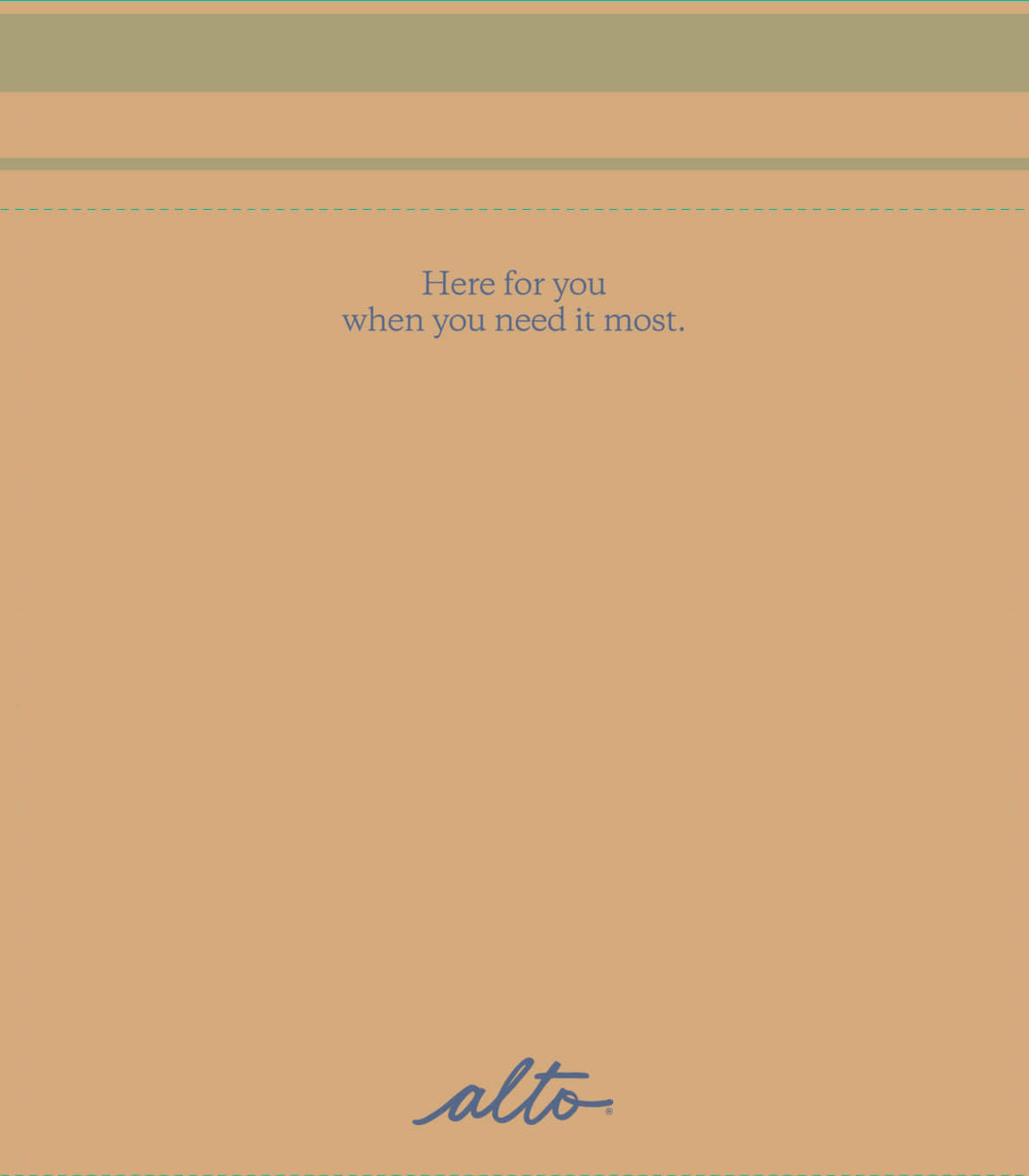 Download the below resources to get started on your custom Ecojacket!
FAQ about Curbside Recyclable Mailers
What is a curbside recyclable mailer?
A curbside recyclable mailer is a mailer that can be recycled directly in a curbside bin. Each municipality has different recycling capabilities. Some only have the ability to recycle paper and aluminum, while others are able to recycle paper, cardboard, metals, glass, and certain types of plastic.
Learn more about what curbside recyclable means here.
How do paper mailers compare to poly mailers?
Paper mailers, like the Ecojacket, are made from all-natural paper products that can be placed in the curbside bin. This makes it much easier for consumers to recycle the mailer and feel good about purchasing from a company that makes it easy for them to do the right thing.
Both poly mailers and paper mailers are recyclable, so what's the difference? Poly mailers are made from plastic films. While plastic films are recyclable, they often must be dropped off at a grocery store or other location that accepts flexible plastics.
How do paper mailers compare to boxes?
Boxes are often a go-to option when choosing a packaging product, but they don't provide wrap-around product protection like a cushioned recyclable mailer. This means box-users are spending more time and money filling their boxes with air-filled pillows or packing peanuts to achieve the same level of protection that could be provided in a single mailer.
Not only are these fillers more expensive, but they are also less sustainable and make recycling packaging more difficult. Our Ecojacket's natural kraft paper cushioning eliminates the need for boxes and fillers, saving your team valuable time packaging your goods and money spent on fillers.
Can you customize paper mailers?
Be Different... Brand your Deliveries! Increase your brand awareness by customizing packages with our color printing capabilities that enable us to print even the most complex designs.
What are the benefits of paper mailers?
Ecojacket mailers reinforce the recyclable mindset your customers are looking for and our pressure-sensitive self-seal adhesive closure system is reliable, tamper-evident, and easy to use!