CHARLOTTESVILLE, VA, JANUARY 16, 2017 — PAC Worldwide, a leading supplier of flexible packaging, is one of the latest companies to join the Sustainable Packaging Coalition.
The Sustainable Packaging Coalition is an organization of companies, government officials, and academia working toward more sustainable solutions to packaging. PAC Worldwide has been a longtime member of the SPC's How2Recycle label program and uses the label on many of its customer's poly mailer and bubble mailer packaging.
"PAC Worldwide is thrilled to be a member of the Sustainable Packaging Coalition," says John Bartell, Vice President of Communications. "The opportunity to work with the SPC and to learn and pass on new knowledge of packaging sustainability to our customers is invaluable."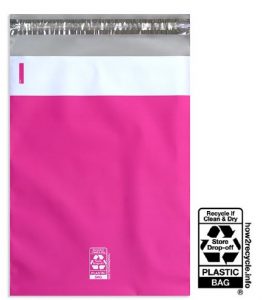 "Flexible packaging has seen a significant boost in popularity among brands and consumers alike. PAC Worldwide's use of the How2Recycle Label and its new membership in the SPC demonstrate its commitment to sustainable packaging," says Nina Goodrich, Director of the Sustainable Packaging Coalition.
Companies or organizations interested in joining the Sustainable Packaging Coalition can visit our membership page for more information.
About The Sustainable Packaging Coalition
The Sustainable Packaging Coalition®, a project of GreenBlue, is a membership group that brings together business, educational institutions, and government agencies to collectively broaden the understanding of packaging sustainability and develop meaningful improvements for packaging systems. Through strong member support, an informed and science-based approach, supply chain collaborations and continuous outreach, the SPC endeavors to build packaging systems that encourage economic prosperity and a sustainable flow of materials.
For more information, visit www.sustainablepackaging.org or follow the SPC on Twitter @SPCspotlight
About PAC Worldwide Corporation
PAC Worldwide, an industry leader and manufacturer of protective flexible packaging, has built its business up since 1975 based on quality products, outstanding service, and innovation. This international company specializes in custom branded and stock mailers (bubble, flat poly, paperboard), and cold chain packaging solutions. They also offer automated packaging systems for high-speed fulfillment applications as well as a full line of fulfillment services.