Branded shipping packaging is an extension of your brand. Too often, e-commerce businesses make their shipping packaging an afterthought when it should be a thoughtful representation of their brand. When a customer gets a package from your business, they don't just see where it came from; they see who you are.
Design an experience your customers will remember
Protective packaging is not just a way to get your product to your customer. It's a way to put your brand front and center and to show your customers that you care about them with a thoughtful, branded shipping experience.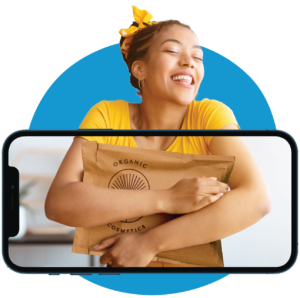 When a customer receives their order in branded packaging, they know that you've taken the time to make sure they have a positive experience with your business and brand. Why? Branded packaging plays a key role in building trust with new customers. When someone sees a brand name they recognize on their package, it makes them feel like they're dealing with a reliable company. They'll appreciate that you took the time and effort to put your name, and reputation, on your shipping materials.
Customers who receive their orders in branded packaging are also more likely to share the "unboxing" experience on social media. When you invest in "shareable" e-commerce shipping packaging, your customers will want their friends and followers to know about it. And the power of "viral" packaging can go a long way; according to Shopify, more than 75% of shoppers will recommend products they like to their friends and followers on social media.
Boost brand consistency and recognition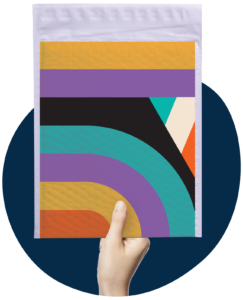 With so many businesses competing for attention, it can be difficult to stand out from the crowd. Custom-branded packaging helps you do just that by creating a unique, fun experience for your customers. They'll associate your brand with their excitement about the product or service and want to recommend you to their friends and family members.
Branded packaging helps create brand awareness by giving customers something else to associate with your company besides your name and logo.
Create repeat customers
Branding your shipping packaging can be the first and last impression that your customer has of your company. A branded package will make it more likely for customers to remember who sent them the package. And the numbers don't lie: Arkos found that 55% of customers reported giving repeat business to sites that provided custom packaging. Branded packaging that matches your company's image and style can create excitement in the customer and help cement your place in the market.
From concept to completion, PAC Worldwide offers design services to help you create packaging that brings your brand to life.