INDUSTRIAL BUBBLE ROLL
Bubble Roll and Sheets
Bubble roll is made of a multi-layer blend of co-extruded polyethylene that is 100 times more resistant to the passage of air than even a thick single layer of polyethylene.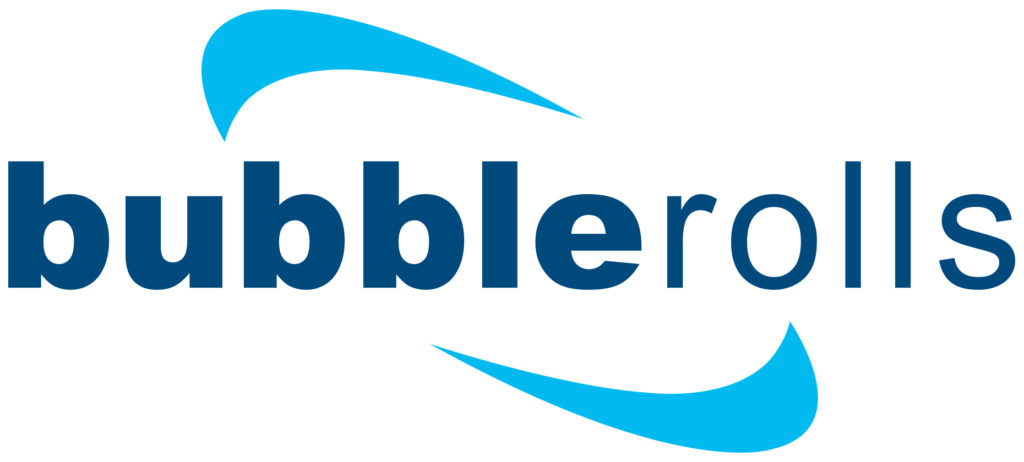 Bubble rolls provide extra protection with air cushioning, keeping products of a variety of shapes and sizes securely in place while protecting them from shock, vibration and abrasion.
Superior burst strength – withstands pressure and abuse, giving maximum product protection
Excellent air retention – stays inflated to provide continued protection
Good tensile strength – maintains integrity under stress to give products superior protection
Environmentally friendly – 100% recyclable
Good clarity – the product remains highly distinguishable when packed
Abrasion resistance – provides superior surface protection, eliminating damage
Bubble Roll in a box – perforated bubble is kept clean and easily dispenses out of the convenient carton
PAC offers standard industrial sizes and custom retail bubble rolls, choose from printed, colored film, in a bag or in a box.
Roll stock sizes: 48", 60", 72"
Standard slit 6", 12", 24"; custom options available
Available with or without perforation: Standard perf 6", 12", 24"
Retail length rolls are available
DOWNLOAD BUBBLE ROLLS PDF
Bubble Rolls are recyclable, made from #2 HDPE. PAC understands the importance of recycling and has recycled and eco-friendly products to help your business and reduce overall waste.
RESOURCES TO MAKE RECYCLING AS EASY AS 1-2-3

Local retail stores and recycling centers provide collection bins for recycling HDPE (#2) and LDPE (#4) poly and poly bubble mailers. Check locally for your region's specific regulations. Visit plasticfilmrecycling.org to locate the store nearest to you.