Food
DESIGNED FOR YOUR BUSINESS
The packaging that we manufacture reaches virtually all corners of the earth. Innovation and invention are as important as ever to our growth moving forward.
Protection Designed for your Shipments
PAC Worldwide's mailers are guaranteed to protect your product on its way to your customer, while putting your brand right in their hand!
Long-term Sustainability
PAC's poly and paperboard mailers are 100% recyclable. Eliminate the need for corrugated boxes, air filled pillows, or packaging peanuts and stop over packaging.
Exceptional Customer Support
The foundation of our company is all wrapped up in how we treat our customers. Our team is always available to offer support and answer questions about our products.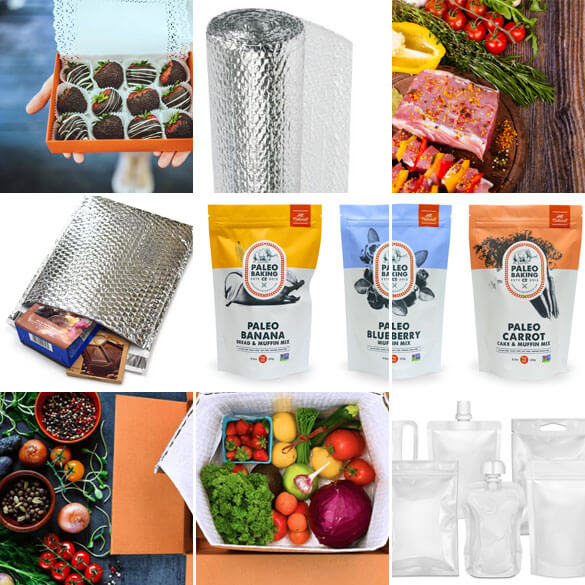 Preserving your Product on the Shelf or During Transit
Whether you are looking to ship your food items or keep them fresh on the shelf, we have your perfect packaging solution.
Our cold chain packaging line is ideal for shipping food items such as prepared meals, fresh produce, chocolates, cheese, seafood and more.
PAC also offers a full line of custom shaped and custom printed pouches that perfectly protect your product and allow for a long shelf-life, making them ideal for most food and beverages.
Decrease Packaging Waste and Costs
Downsizing from bulky EPS foam coolers for your cold chain shipping to thermal box liners, mailers or rollstock drastically reduces your packaging waste and shipping costs.
Downsizing to pouches eliminates the need for cans, bottles, jugs and bulky containers. Pouches often hold more product with less packaging material and take less landfill space than rigid containers.
Food Safety is our Highest Priority
PAC's CoolPAC Cold Chain packaging line is FDA approved for food contact. In a 36 hour thermal tests administered by a third party A2LA Accredited Environmental Test Lab the CoolPAC tested outperformed the competition. After 24 hours, the contents inside the CoolPAC were 10° colder than EPS and 15° colder than other reflective/bubble liners. Click here to view result graphs (links to test chart PDF)
PAC's Pouchjackets are made from FDA compliant food-grade materials, ISO, HAACP and BRC certified and 3rd party quality tested for food contact materials. Special barrier films protect the product from contamination during processing and while on the shelf. Spouts and other fitments offer spill control and tamper-evidence.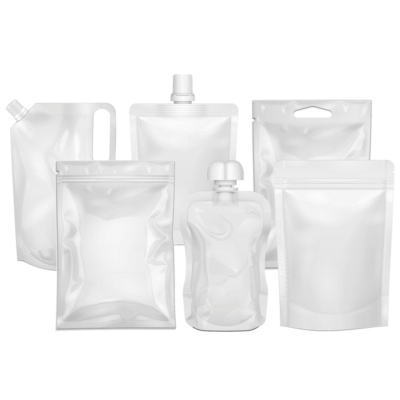 Decrease Shipping, Labor and Packaging Costs
Downsizing your packaging from a bulky box with void fill to a protective mailer can drastically decrease your customers DIM weight costs. PAC's low profile mailers also take up far less warehouse space than corrugated boxes.Our mailer's antistatic release liners and smooth interiors increase fulfillment speeds and decrease labor costs. We also offer wicketted mailers and automated packaging machines to further increase production speed.A self-sealing protective mailer is far easier and less expensive than a corrugated box with tape to secure the box and the void fill to keep the product in place and undamaged.