LAB BAGS
SPECIMEN TRANSPORT BAGS
Lab Bags are made from durable, moisture, and leak-resistant co-extruded polyethylene. Choose from open-end or open-side constructed bags with a special leak-resistant and tamper-evident, self-seal adhesive closure system, and burst-resistant side pouch seals.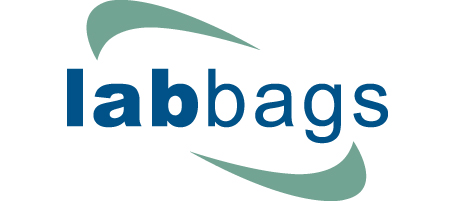 Also known as pharmaceutical bags and specimen bags, these packages are designed as an overwrap or secondary packaging for any shipments that require containment from possible leakage of primary packaging, such as bodily fluids being transported for testing in centralized laboratories.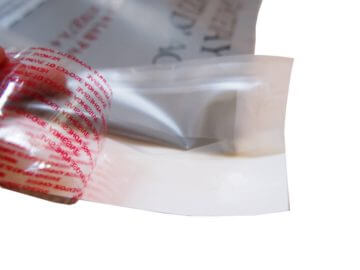 The robust, self-sealing adhesive closure features a tamper-evident seal to protect the specimen from contamination or compromise.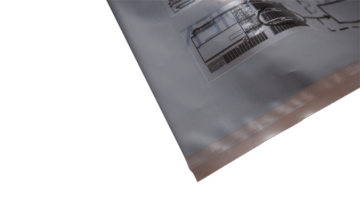 Constructed from a strong and reliable clear co-extruded (3-layer structure) polyethylene film with burst-resistant side pouch seals.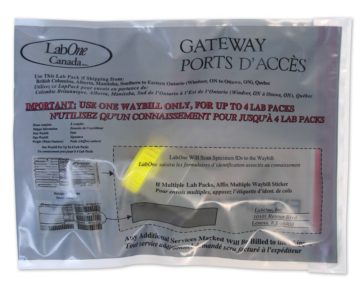 MOISTURE AND LEAK RESISTANT
Designed as a leak-resistant overwrap or secondary packaging for sensitive pharmaceuticals or lab specimens.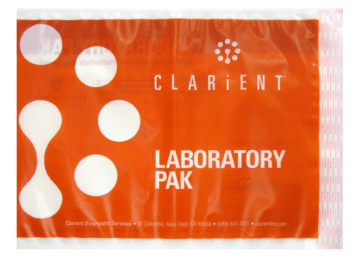 Before your customers ever see the product, they will see the branded mailer it came in. Don't waste that precious space! Put your brand right in your customer's hands with custom-printing. 
Lab Bags are 100% recyclable poly mailers made of #4 LDPE. Eliminate the need for corrugated boxes, air-filled pillows, packaging peanuts or crumpled kraft paper and stop over packaging. Not only will you decrease DIM weight costs by downsizing to mailers, but you will decrease your total carbon footprint as well.
RESOURCES TO MAKE RECYCLING AS EASY AS 1-2-3

All of PAC's poly and paperboard mailers are 100% recyclable. PAC's Dual Peel and Seal mailers allow customers to reseal and reuse the original packaging, for truly hassle-free returns. Reusable packaging reduces waste and is more environmentally friendly.

Local retail stores and recycling centers provide collection bins for recycling HDPE (#2) and LDPE (#4) poly and poly bubble mailers. Check locally for your region's specific regulations. Visit
plasticfilmrecycling.org
to locate the store nearest to you.
CUSTOM CREATED FOR EVERY BUSINESS
Find the right packaging solution for your business needs and create your custom mailer with a variety of our products. Our Build-A-Mailer tool makes branding easy in 3 short steps.