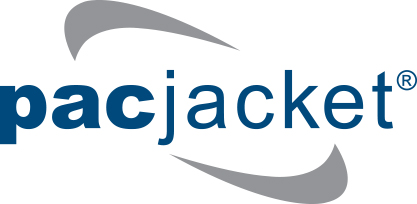 This is the ultimate automated system for high volume e-commerce applications. On average the PACjacket machine produces 15–20* bags per minute with quality, precision and speed.
Our new single web design produces a high-quality seal that offers greater security for its contents by reducing the number of heat seals necessary to produce a finished package off the system.
A multitude of enhancements designed into the new PACjacket have increased our throughput speeds up to an astounding 25% when compared to previous generations of the automated packaging system.
On average, the PACjacket machine produces 15-20 bags per minute using protective bubble film.* By comparison, a person hand-loading and sealing bubble mailers puts out an average of 3 bags per minute.* Increasing fulfillment efficiency by 400 to 500%!
FEATURES AND SPECIFICATIONS
7″ Full-Color Touch Screen
Single Web System
Right Sizing Fiber Optic Eye Sensor
Dual Sensor Safety System
End of Roll Sensor
No Heavy Lifting with Pneumatic Roll Lift
Electrical: 208 – 240V, 40 AMP 50/60 Hz
Air: 90 PSI (CLEAN, DRY), 3.5 CFM
Capable of running standard 7/64″ bubble film
CUSTOM CREATED FOR EVERY BUSINESS
Find the right packaging solution for your business needs and create your custom mailer on a variety of our products. Our Build-a-mailer tool makes branding easy in 3 short steps.
RESOURCES TO MAKE RECYCLING AS EASY AS 1-2-3

All of PAC's poly and paperboard mailers are 100% recyclable. PAC's Dual Peel and Seal mailers allow customers to reseal and reuse the original packaging, for truly hassle-free returns. Reusable packaging reduces waste and is more environmentally friendly.

Local retail stores and recycling centers provide collection bins for recycling HDPE (#2) and LDPE (#4) poly and poly bubble mailers. Check locally for your region's specific regulations. Visit plasticfilmrecycling.org to locate the store nearest to you.
CAN'T FIND WHAT YOU ARE LOOKING FOR?
OUR TEAM AT PAC IS READY TO HELP.
ADDITIONAL PACJACKET RESOURCES