CoolPAC® cold chain thermal box liners provide the ultimate in protection for shipping temperature-sensitive products such as prepared meals, chocolate, fresh flowers, groceries, pharmaceuticals and more. CoolPAC specialized bubble liners offer both thermal and physical protection as your products make their way through delivery.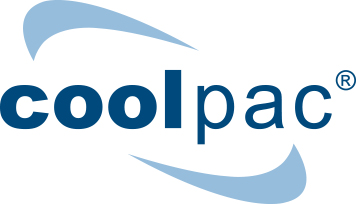 PAC takes pride in being able to create and utilize recyclable insulated box liners. CoolPAC cold chain packaging products are recyclable through the Trex® Recycling Program to keep waste out of landfills by turning collected packaging into composite decking and railing. For more information, visit: www.trex.com/recycling/recycling-programs/
Need more solutions? View our CoolPAC mailers, roll stock and pallet covers.
CUSTOM RIGHT-SIZE PACKAGING
We offer the following industry-standard sizes, in addition to any custom size solution you need.
6″ x 6″ x 6″
8″ x 8″ x 8″
10″ x 10″ x 10″
11″ x 8.5″ x 5.5″
12″ x 10″ x 9″
The liner is easy and quick to use. Just place it in a box, open it, fill it, seal it, and ship it!
Made from a lightweight, strong, thin-wall construction that takes up far less warehouse space than coolers and insulated boxes, and reduces packaging waste.
CoolPAC products are made with materials that are FDA approved for contact. Never worry about consumption safety with this temperature-controlled packaging solution.
CoolPAC greatly reduces package weight and material when compared to coolers and insulated boxes, all while preventing spoilage and waste. Not only will you decrease DIM weight costs, but decrease your total carbon footprint as well.
Assess your savings with our shipping comparison.



RESOURCES TO MAKE RECYCLING AS EASY AS 1-2-3

All of PAC's poly and paperboard mailers are recyclable. PAC's Dual Peel and Seal mailers allow customers to reseal and reuse the original packaging, for truly hassle-free returns. Reusable packaging reduces waste and is more environmentally friendly.

Local retail stores and recycling centers provide collection bins for recycling HDPE (#2) and LDPE (#4) poly and poly bubble mailers. Check locally for your region's specific regulations. Visit
plasticfilmrecycling.org
to locate the store nearest to you.


PAC Worldwide is proud to be a member of the How2Recycle Label Program. CoolPAC is recognized as optimally recyclable by How2Recycle.
For more information, visit: How2Recycle - How2Recycle
CAN'T FIND WHAT YOU ARE LOOKING FOR?
OUR TEAM AT PAC IS READY TO HELP.
PAC is a Proud Member of these Organizations