Thank you for contacting PAC Worldwide. Your sales team will be in touch with you shortly!
Want to see what your brand would look like on a mailer? Design your own with our Build-a-Mailer tool here!
Looking to decrease your DIM weight costs? Try out our Box vs Mailer tool to see how you can save money!
Recent Videos
Our patent-pending Ecojacket® mailers are unique, eco-friendly, conformable, lightweight protective paper padded mailers made from recyclable natural kraft paper. The exterior paper is bonded to a fluted interior paper for effective cushioning protection and is constructed with a bottom fold and strong side seals for superior bursting strength. The paper creates the natural, eco-friendly image you are looking for and our pressure-sensitive self-seal adhesive closure system is reliable, tamper-evident, and easy to use.
Learn more about Ecojacket: https://www.pac.com/product/ecojacket/
PAC employees have helped our communities receive needed supplies while on stay-at-home orders. Check out this video of some of the safety measures in place to keep our employees healthy! Apply online at:
https://www.pac.com/careers
Recent Posts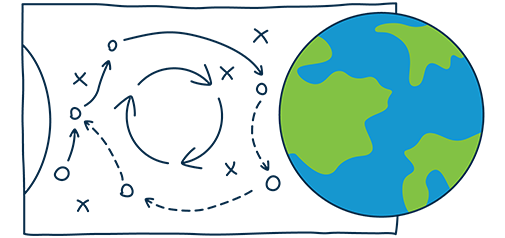 In today's marketplace, pursuing "sustainability" is more important than ever. With growing concern over environmental issues, businesses and individuals are constantly seeking ways to reduce their environmental impact — particularly in packaging. Below, we'll explore how different approaches to sustainability through various strategies can help decrease environmental impact and meet sustainable packaging goals, including downsizing,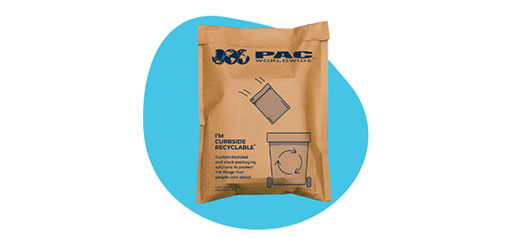 The Ecojacket® curbside recyclable all-paper padded mailer does the same job as a poly bubble mailer with the added benefit of tossing it in the curbside recycling bin for easy, eco-friendly disposal. Maybe you are wondering if paper-based mailers are as protective, how curbside recyclable mailers compare to boxes, or how the Ecojacket differs from