Today is the first official day of Fall and the perfect time to begin preparing for the busy holiday season.
[bctt tweet="Today is the 1st official day of Fall and the perfect time to begin preparing for the busy holiday season."]
Yes, I know it totally snuck up on us. The weather may even still be warm and sunny for some of you (we're not so lucky here in the pacific northwest), but the end-of-year rush is truly right around the corner! If your business experiences an increase in demand for your product or service during the holidays, then proper preparation is necessary to maximize your earnings potential in the fourth quarter. Planning ahead can also mitigate the level of stress involved, allowing the holiday shopping season to be exactly what it's supposed to be – busy, exciting, and highly profitable.   
[bctt tweet="Planning ahead allows 4th quarter to be exactly what it's supposed to be – busy, exciting, & highly profitable." via="no"]
Online retailers can easily become inundated with last minute orders needing to be fulfilled before the holidays. When business is a bit slower (cough, like now, cough), it's a great time to test your operations system for weaknesses and consider platform upgrades where necessary. Taking a close look at your supply chain ahead of time can ensure you are best prepared when business picks up. The smoother your operations run during the peak season, the better chance you'll have at successfully capitalizing on the opportunity to build new relationships, while renewing ties with existing suppliers and customers alike.
---
To Properly Prepare your Online Business for the Holiday Rush, we Suggest the Following Eight Tips:
Formulate a marketing strategy:

Take a critical look at your website, blog, and social sites to see how you stack up against the competition. Formulate a marketing strategy to capitalize on this unique time of year and the influx of online shoppers. Now is the time to begin transitioning your focus from back to school shopping into holiday shopping.
Be creative:

Show your holiday spirit and provide those good "holiday deals" shoppers are looking for. This doesn't always mean having to drop prices. Consider fun add-ons such as gift wrapping or free shipping if they place their order by a particular date. This is also a great way to encourage customers to order early – giving you ample time to get the product to their doorstep.
Looking for more holiday season marketing advice? Check out this great infographic created by cloud.IQ: https://bit.ly/1YwXJuz
Assess your online presence: Take the time to go through your website with a finetooth comb. Do you have a cohesive voice across all platforms? Is your
website easily navigated with an intuitive layout? Is all of the information up to date? Are there new and enticing photos of each product listed? Are holiday sales prominently listed? Is customer support easily contacted?

Clearly mark

 your holiday shipping deadlines!! (ex: purchase product by December 15 for delivered by Christmas)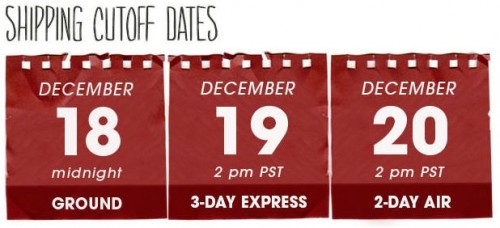 Evaluate your shopping cart:

 Still using a boring, basic shopping cart? You may want to ditch it and get an upgrade. Online shoppers today expect a more streamlined checkout process, complete with item images and descriptions, order status, reviews, product ratings, and discount offers. And make sure it's optimized for mobile shopping!
Expand your payment options:

 

E-commerce businesses that only use PayPal or accept only one type of credit card may want to contemplate opening a secure merchant account that allows them to automatically accept a wider variety of payment options, including all major credit cards. If buyers are unable to use their desired payment method, they are likely to move on and make their purchase elsewhere.
Update security measures:

 As you may remember from the terrible news headlines last year, data breaches are on the rise and the flurry of holiday shopping creates an enticing opportunity for hackers. Online retailers must take all necessary precautions to safeguard their customer's information. A secure sockets layer (SSL) certificate is a must for all e-commerce businesses. You'll also need to consider adding payment card industry (PCI)-compliance capabilities to ensure you are following regulations when transmitting payment-card data. Letting your customers know that you have taken the appropriate actions to protect their private information will increase customer trust and allow them to complete their transaction with confidence.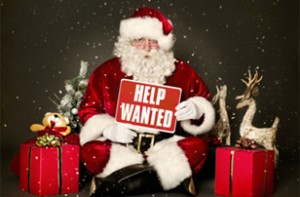 Educate your staff: Make sure your staff is fully equipped to handle the influx of orders and customer inquiries. Review approved customer service techniques
and standard operating procedures. You may even want to consider hiring temporary staff to provide extra support during the season, but hire them soon because you'll want to allow time for adequate training.
Increase efficiencies in Fulfillment process:

Stock up! Make sure you have not only enough merchandise, but enough packaging and shipping materials on hand to get you through the holidays. Contact your vendors now about getting extra supplies in time.
In need of protective flexible packaging? Contact PAC Worldwide today at 1.800.535.0039 or [email protected] to inquire about stock or custom printed mailers. We have many styles to choose from, providing for a stylish and efficient packaging solution!